---
HR and Payroll: Live UltiPro Web Demo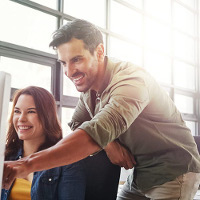 Join us for an exclusive look at UltiPro® and discover features that can help simplify human capital management processes at your organization. During this HCM demo, you'll learn:
Why so many leading companies choose UltiPro
The benefits of a unified HCM solution
What makes UltiPro's payroll engine the most flexible and functional on the market today
How our "person-centric" design sets us apart, and more
Can't attend the demo? Sign up now anyway, and we'll share a recording with you after the live event.