Products
When you partner with Ultimate Software, you get the HR technology and service experience you need to put your people first.
The creation of Ultimate's award-winning HR, payroll, and talent management technology, delivery of our industry-leading customer service, and prevalence of our employee-centric culture are all centered on one thing: putting people first.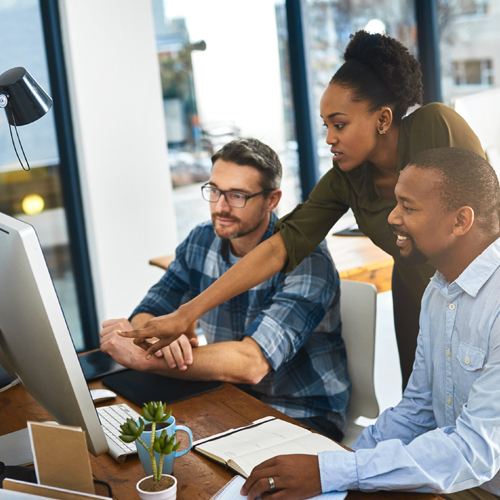 UltiPro Product Tours
Ultimate's technology seamlessly brings together people with the information and tools they need. Learn more in these short video tours.
Ultimate's HR service delivery solutions prevent HR teams from being bogged down by tedious processes and helps them truly make an impact on the employee experience. HR can more easily assist employees anytime, anywhere—from automating manual processes and employee requests to actively managing all employee-related documents.

Building a great workplace and culture that engages, motivates, and retains employees is a big task, but necessary for business success. Perception by Ultimate Software offers a modern way for organizations to collect and understand employee feedback, with the unique ability to analyze unstructured data and detect emotions.