At Ultimate Software, we have always viewed our customers as more than just users of our solutions and services. Our customers are our Partners for Life, and Ultimate remains committed to our "People First" philosophy during the COVID-19 pandemic.

In response to the situation, we have launched resources and UltiPro® features to support our customers and their employees. We want to help our customers navigate changing legislation, better understand employees' feedback and needs, and communicate more effectively during this time of uncertainty, so companies and cultures can emerge stronger than ever on the other side of this crisis.

Below is a list of HR and payroll-related product enhancements and resources to help our customers navigate new business challenges stemming from the COVID-19 (coronavirus) pandemic.

We are in this together.
Features for Navigating New Employer-Related Legislation
Ultimate's customers now have the ability to more easily handle taxes, payments, and leave management to comply with new legislation in the United States. This includes the Families First Coronavirus Response Act (FFCRA), impacting U.S. employers with 500 or fewer employees; the Coronavirus Aid, Relief, and Economic Security (CARES) Act; Payroll Protection Program (PPP); and other state and federal legislation related to COVID-19.

To assist its customers in complying with these new regulations, Ultimate is:

Providing the ability to configure new earnings codes for customers to grant paid FFCRA sick leave, and paid FFCRA family and medical leave
Supporting new types of leave as they become available, with the ability to configure pay codes in UltiPro's time solutions
Delivering Business Intelligence (BI) reports to help track and reconcile credits and deferrals related to COVID-19 relief, including Emergency Sick Leave pay, Emergency Family Medical Leave, Employee Retention Credit, and Employer Social Security Deferrals (under the CARES Act)
Support customers through their PPP and PPP Loan Forgiveness applications, including BI reporting capabilities to quickly determine payroll costs and number of employees in a specified date range
Giving customers the option to access critical Form I-9 and E-Verify processes without a physical presence—as outlined in the new U.S. Department of Homeland Security regulations
Helping customers create fields to designate "essential" employees, and restrict access to editing
Leveraging UltiPro BI's reporting and bursting capabilities to generate location-specific letters for employees designated as "essential" to provide proof or justification
Ultimate is monitoring legislative updates from the U.S. Department of Labor, and continues to offer new UltiPro features, tools, and related training to support its customers.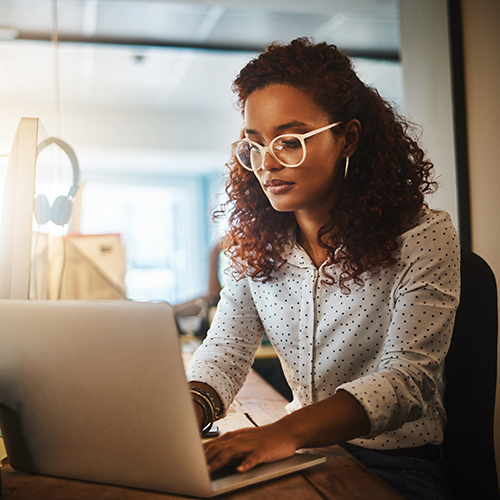 Template for Employers to Conduct Crisis-Related Pulse Surveys
To support customers in gathering feedback and better understanding how a crisis impacts their people, UltiPro Perception survey solution now includes a new crisis check-in pulse survey, available at no additional cost to UltiPro Perception customers. The questionnaire has been developed by Ultimate's in-house industrial-organizational (I-O) psychologist specifically to address employees' needs during the current COVID-19 pandemic, but leaders can also leverage the survey in times of crisis to support their people, boost morale, and preserve trust throughout the organization.
With UltiPro Perception, customers can:
Provide a quick, easy-to-complete survey that employees can take from anywhere, on any device
Learn ways to better support their people during a crisis, by understanding where the organization should focus first to have the greatest impact
Receive real-time, aggregated data and insights from open-ended responses, via natural language processing (NLP) and machine-learning capabilities
Keep survey responses anonymous, if needed, to encourage more honest feedback
"During the month of March, Ultimate's customers increased their use of Perception by 65%, based on the number of users taking surveys," said Machado. "This tells us our customers want to know how their employees are feeling—especially at a time when most aren't physically present or connected at the office. Since we have in-house I-0 psychologists whose expertise is in this area, we developed a survey specific to the current environment, that our customers could use to detect employees' emotions, and then take the best action to serve their people. Perception offers technology that comprehends text in real time, so leaders can gain empowering insight and immediately start implementing necessary changes."
Tools for Instant Communication and Notifications to Employees
During this challenging time, communication and transparency are key to maintaining positive morale, ensuring employees are well-informed, and cultivating companywide trust. UltiPro's Community Broadcast tool, available to all UltiPro customers at no cost, provides customers with a convenient hub to send companywide or targeted communications via text or email. Recent enhancements to the Community Broadcast tool now facilitate COVID-19-related alerts to employees, with the ability to reach employees through email or the UltiPro mobile app.

Ultimate customers are already taking full advantage of the tool's new features to improve companywide communication and increase transparency.
"We are communicating to employees very frequently, with messages that explain our ongoing business strategy and offer personal expressions of support," said Laura Frederickson, CHRO at Village Health Clubs & Spas, noting that the UltiPro Community Broadcast tool has been helpful for communicating with a workforce that doesn't sit behind computers. "We are leveraging as much technology as we can to preserve the human connection."
Help Designating and Reporting on Essential Workers
Due to government COVID-19 guidance and regulations, many companies must now designate certain employees as "essential," and provide them with required exception letters before workers can physically report to the workplace. Instead of manually tracking essential employees and creating new letters each time there is a status change, UltiPro customers can now use a configurable field in UltiPro to create an "Essential" designation checkbox. Through UltiPro, HR can tightly control access to those able to mark employees as essential, to ensure only employees with a genuine need receive permission to work in the office. In addition, organizations can instantly run BI reports to show all employees currently designated as essential, and automated reports can provide daily updates to identify new employees marked essential. Furthermore, a location-specific letter can be automatically sent to any new essential employees.

Through UltiPro, HR can tightly control access to those able to mark employees as essential, to ensure only employees with a genuine need receive permission to work in the office. In addition, organizations can run Business Intelligence reports to show all employees currently designated as essential, and automate reports to go out nightly, identifying new essential employees. Furthermore, a location-specific letter can be generated using Bursting capabilities and sent to all essential employees. HR can then enable those employees to download an email copy on their mobile devices, in the event they are stopped during their commute by officers enforcing shelter-in-place rules. Ultimate's support teams are also ready and willing to help customers throughout this process.
Helping Customers, Employees, and the Community with Covid-19 Relief:
In addition to UltiPro enhancements, Ultimate and Kronos Incorporated, which closed their merger on April 1, 2020, have also launched numerous free resources and a network of support for customers, employees, and the community:

Ultimate's COVID-19 Resource Center is a site for HR and payroll professionals to access live and on-demand webcasts, guides to effectively managing remote employees, and other useful content to support their people when they need it most.
The Going Back to Work Resource Center also provides free resources, guides, webcasts, and whitepapers to help businesses emerge stronger from crisis—and drive a people-first return to work for everyone. Leaders can also download Ultimate's Guide to Reopening Safely, which covers numerous product features and enhancements from UltiPro that can enhance your business operations and company culture during times of transition.
Ultimate and Kronos created a Kids' Corner - available for free to the public - that contains resources to help employees balance working from home while caring for kids, including best practices, a calendar of no-cost live-streaming education and kid-friendly entertainment, and activities to keep children occupied while their parents work.
Ultimate and Kronos have established an Employee Relief Fund for employees who are severely impacted by this pandemic, recognizing that partners and spouses may have jobs impacted or who might incur high medical bills. Ultimate and Kronos are funding this program with a minimum commitment of $1 million dollars, and employees are also contributing personally to the effort. Ultimate and Kronos are matching any employee personal donations to the fund dollar for dollar, up to another $500,000.
Ultimate and Kronos are also committed to contributing towards global relief efforts to support healthcare workers and vulnerable individuals who are impacted by COVID-19. Ultimate and Kronos have committed a minimum of $250,000 towards the Center for Disaster Philanthropy's global COVID-19 Relief Fund, and will also match employee contributions dollar for dollar. To date, Ultimate and Kronos, in partnership with their employees, have contributed over $400,000 to the CDP's COVID-19 Relief Fund. The Center for Disaster Philanthropy(CDP) is acting promptly to bring fast and effective aid to the populations most in need around the world.
Ultimate employees created and funded a campaign to help feed frontline healthcare workers and first responders throughout local communities. Together, the employees have already delivered more than 1,000 meals to hospitals in New York, South Florida, and Toronto.
Employees from Ultimate and Kronos are sewing masks and using 3D printers to produce personal protective equipment for healthcare workers and essential employees around the country, including those working onsite at Ultimate and Kronos' offices.
Kronos introduced an automated employee contact-tracing tool to help customer organizations and their essential employees during the pandemic while providing new functionality to assist organizations in their planning for reopening facilities in the future. Leveraging data science to analyze labor records and time and attendance data, an organization can generate a report to quickly identify and communicate to employees who may have come in contact with a co-worker who has tested positive or is presumed positive for COVID-19, which can empower organizations to partner with health officials to ensure their people receive appropriate care, treatment, and proper direction to help reduce the risk of further transmission of the virus.
The team at Kronos is also leveraging data from approximately 30,000 U.S. businesses and their 3.2 million employees, and offering access to a weekly Workforce Activity Report for business leaders anywhere, at zero cost. These reports offer extensive workforce insight, including total shifts worked, new hires and terminations, pay statements generated, and more—to help organizations in the United States better understand the economic health of the national workforce as we emerge from the crisis.
"In this time of uncertainty and unexpected change, our top focus is helping our customers and employees navigate this crisis, remain productive, and stay connected," said Greg Swick, chief revenue officer at Ultimate. "From day one, we designed UltiPro as a platform to best serve people, to help them work more effectively and efficiently, and to achieve great business success together. We remain committed to our customers and our people, and we are confident Ultimate and UltiPro will continue to support organizations worldwide, and help them put people first—every day."