HCM Interactive Content
Whether you are an HR director, HR manager, payroll professional, CFO, executive, supervisor, or hiring manager, you make important decisions every day. Be confident in your people decisions, explore our HCM interactive guides, and start enjoying the real business benefits of putting your people first.
HR & Payroll Software
Live UltiPro Web Demos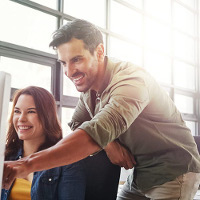 Watch a live online demo of UltiPro, and discover the power of one solution, one provider, one place for all things people.