---
Ultimate Software Thought Leaders:
Cecile, Alper-Leroux, VP HCM Innovation
Cecile is the Vice President of Human Capital Management (HCM) Innovation
at Ultimate Software where she writes and speaks extensively on the changing
worker and workforce.

LinkedIn: Cecile Alper-Leroux
Twitter: @CecileHCM


---
HCM Hot Topics:
2018 Mega Trends
Rapid advances in technology—from the IoT to AI —and increasing workforce fluidity are combining to reshape today's corporate workplaces.
The Reengineering of the Workforce
The transformation of the workplace is a sea change that, unfortunately, has not gained widespread momentum, yet.

Igniting Diversity, Inclusion with Augmented Empathy
D & I is at times a complex and thorny subject.
Never Give Up: The Future of Tech Leadership is in Our Hands
Bold companies that want to level the playing field must lead the change.
---
HR & Innovation - Thought Leadership Whitepapers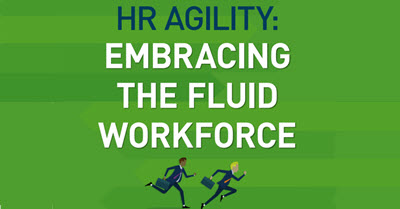 HR Agility: Embracing the Fluid Workforce
Businesses around the globe are experiencing the beginnings of a dramatic
upheaval. For the first time in history, five generations coexist in the workplace,
all with unique motivational drivers, needs, and expectations.
---
In the News
---
Where are they speaking next?
2/26/18:
LeanAgileUS 2018
Speaker, Cecile Alper-Leroux
Link: LeanAgileUS 2018
2/27/2018:
19th HR Metrics and Analytics Summit
Link: https://www.hrmetricsevent.com/
3/12/18:
Connections Conference
Link: US Connections 2018
4/12/2018:
CHRA Chesapeake Human Resources Association
Link: //www.chra.com/events/EventDetails.aspx?id=995280&group=
4/17/2018:
2018 HRD HR Leaders Summit – West Canada
Link: //west.hrleaders.ca/
---
Contact Us
If you want to invite Cecile or Jarik to speak on these trends at your company or event, feel free to send us an email!