---
Ultimate Software Thought Leaders
Cecile, Alper-Leroux, VP HCM Innovation
Cecile is the Vice President of Human Capital Management (HCM) Innovation at Ultimate Software where she writes and speaks extensively on the changing worker and workforce.
LinkedIn: Cecile Alper-Leroux
Twitter: @CecileHCM

Dr. Jarik Conrad, Sr. Director HCM Innovation
Dr. Conrad is the Sr. Director of Human Capital Management (HCM) Innovation at Ultimate Software where he helps organizations stay abreast of the latest workforce trends and innovative approaches to people management.
LinkedIn: Dr. Jarik Conrad
Twitter: @DrJarikConrad

Christa Degnan Manning, Director HCM Innovation
Christa Manning is a research-driven thought-leader supporting organizations and helping individuals understand and use the latest technologies to enable workplace productivity and performance.
LinkedIn: Christa Degnan Manning
Twitter: @ChristaDegnan

---
HR & Innovation - Thought Leadership Whitepapers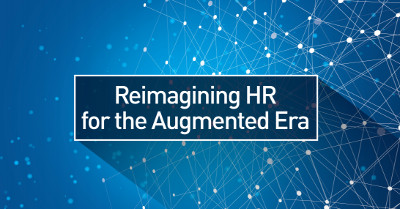 The future of work will force changes on us all, whether we're ready or not. Will the Augmented Era push people over the edge—far beyond their emotional and stress capacity? Or will it enhance individual productivity and wellness, and make every individual as successful and as happy as the efficiencies it creates? Ultimately, it's up to HR to decide.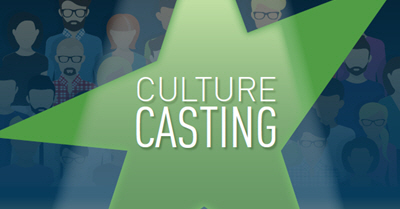 This talent management guide will show you all the components of culture casting that reveal the current reality of your company and the actions you can take to further your corporate cultural growth.
In the News
---
Cecile Alper-Leroux's Book
From Dissonance to Resonance
How do we create a future in which people's experience at work resonates deeply with the ideas, norms, and new technologies to the great benefit of organizations and people?

All book proceeds are donated to RiseUp Globally and the Urban Institute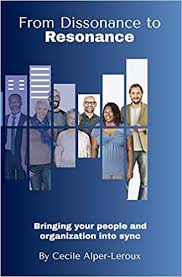 ---
What's Coming Next?
---
Contact Us
If you want to reach out or have a question for Cecile, Jarik or Christa, feel free to send us an email!