HCM Buyer's Kit
Finding a new human capital management (HCM) solution for your organization can be a daunting task—but it doesn't have to be. This buyer's kit will help ensure your evaluation process remains smooth and swift.

The HCM checklist, cost savings calculator, Gartner report, and whitepaper below will all provide some insight into the field of HCM solutions, the buying process, and what to focus on during your search.
Critical Capabilities Report
for Cloud HCM Suites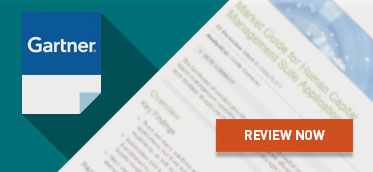 See how Gartner evaluates HCM Suite solutions using
a set of use cases based on the real-world problems and
choose the best solution to solve your business needs.
© GARTNER is a registered trademark and service mark of Gartner, Inc. and/or its affiliates, and is used herein with permission. All rights reserved.