The Ultimate Software 2016 National Study on Satisfaction at Work
Everyone seems to be talking about "employee engagement." But what do employees say really affects their level of satisfaction – in other words, their commitment to their job and their company?
This resource center will help you understand what influences employees' level of satisfaction and performance at work!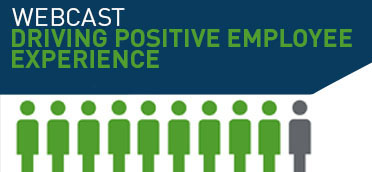 Satisfaction at Work Webcast
This 2017 On-Demand HCM webcast will feature
Adam Rogers as he explores the highlights of the
research project, and provide insight into what makes
employees happy, healthy, and productive.

More on the National Research Study
The Ultimate Software 2016 National Study on Satisfaction at Work set out to help employers better understand the mindset of the modern worker—what makes them happy at work, what makes them stay, and what makes them leave—so that employers can make more informed workplace decisions aimed at boosting productivity, commitment, and, ultimately, employee retention. What has the biggest impact on their satisfaction at work? And what is the one thing employers can do to make them want to stay at the company longer? The results of a recent Center for Generational Kinetics and Ultimate Software study of over 1,000 American workers reveal surprising findings about what makes an employee satisfied at work, keeps them staying at their company, and would motivate them to work harder.