---
Break The Mold: What HR Should Be Doing Differently in 2016 On-Demand Webcast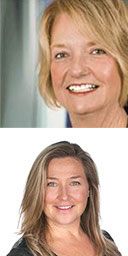 Featuring Claire Schooley, Principal Analyst at Forrester and Cecile Alper-Leroux, VP of Innovation at Ultimate Software
Join our guest speaker Claire Schooley, Principal Analyst at Forrester, for an exclusive live webcast that will challenge the way you think about HR.
Discover what you can do differently this year in areas like:
Performance evaluations
Predictive analytics
Employee engagement
Recruitment
And more!
Cecile Alper-Leroux, VP of Innovation at Ultimate Software, will also provide you with an exclusive inside look into the innovative solutions Ultimate is developing that can help your organization in 2016 and beyond.
Speakers
Claire Schooley
Principal Analyst at Forrester

As a principal analyst, Claire Schooley supports Application Development & Delivery Professionals. She covers the strategy and technology associated with talent management, including performance, succession planning, formal and informal learning, and recruiting. She also researches the effect of retiring workers and the new generation of workers on human capital management and development. In addition, Claire leads Forrester's work on change management from the people perspective. She has completed doctoral work at the University of Illinois at Urbana-Champaign.
Cecile Alper-Leroux,
Vice President of Innovation, Ultimate Software
Cecile Alper-Leroux is currently the Vice President of Innovation at Ultimate Software. She is responsible for defining the vision and long-term direction of UltiPro and fostering a culture of innovation at Ultimate, resulting in the delivery of innovative, people-first solutions. She is also responsible for defining and carrying out the global vision and strategy for Ultimate's HCM solutions.
Cecile has more than 20 years of experience, both as an HR practitioner and with HRMS product strategy, sales, and implementations in the United States, Latin America, and Europe.