UltiPro® Human Capital Management
Time and Attendance:
Easily capture employee time
Schedule workforce
Track employee leave
Leverage powerful HCM Reporting
The ability to simply, accurately, and efficiently track and manage your people is critical to productivity. UltiPro addresses your unique time and labor requirements for all levels of the organization.

Your workforce needs a solution that is:
Eliminate the hassles of complicated workflow and workforce management with UltiPro HR management software.

Fill out the brief form to watch a 5-minute HRM tour.


A few of our customers...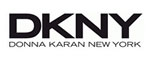 Back to Human Capital Management Solution Tours