Back to Human Capital Management Solution Tours
UltiPro HCM Time Management Product Tour
This human resources software is best suited for
a midmarket organization.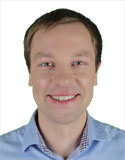 Time management should be simple, efficient and accurate. With Ultimate Software's UltiPro, all levels of your organization can manage time with ease and efficiency. Eliminate painful, error-prone processes and enable employees to enter time conveniently online with 24-7 access from anywhere, automatically routing it to managers for approval.

With UltiPro Time Management, you can:

Automate & Streamline Time Management
Simplify Time Capture
Increase Overall Productivity
Gain Instant Access to Workforce Data
Fill out the brief form to watch this 5-minute HCM tour.