Back to Human Capital Management Solution Tours
UltiPro Payroll Software Product Tour
Simplicity, accuracy, and speed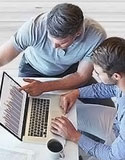 When it comes to payroll, employees want their paychecks to be accurate and on time, while HR and payroll professionals need a simple, yet comprehensive solution.

Ultimate Software's UltiPro delivers payroll software that's designed to help organizations shape the way their people are compensated. It's powerful enough for the most complex pay calculations, flexible enough to fit any business, and simple enough to make managing and understanding payroll easy.


Manage all payroll-related activities from one page
Configure your own payroll models
Easily integrate with other business systems
Access pay information on any device
Leverage powerful analytics and reporting
Fill out this brief form to watch UltiPro's 3-minute payroll software product tour.