The rich diversity of talents, experiences, and generations in today's workforce creates unprecedented opportunities for innovation and leadership. But engaging employees and motivating performance can be challenging. Harness the potential of your people with a human capital solution designed to bring out their best.

When it comes to HR and payroll software solutions, we believe technology should work for people — not the other way around.
Watch this video tour now for an overview of UltiPro's HR, payroll, talent management capabilities.
---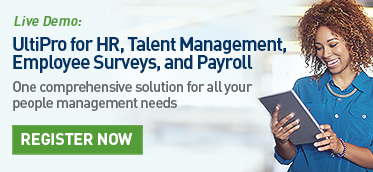 Live Webcast Demo
Canada – HR and Payroll
Get an exclusive look at UltiPro and discover features
ideal for HR and payroll leaders located in Canada.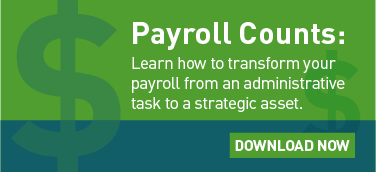 Whitepaper
The strategic value of payroll lies beyond issuing pay cheques and calculating
vacation. You can leverage this essential process and the data
associated with it to have a tremendous impact on your business.

Read this 3-step guide to discover how payroll can play
a critical role in your organisation's corporate strategy.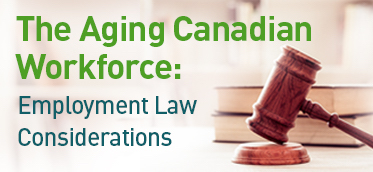 Whitepaper
Understand your legal rights and obligations as an employer.

This whitepaper discusses issues related to older and long-service
employees, and highlights the laws governing the end of
the employment relationship.