2017 Innovation Award Winners
Category: Innovation Evangelist
This award shows how a business is benefiting from Ultimate's newest offerings. It recognizes a customer that is achieving value by specifically leveraging one of UltiPro's latest products or capabilities.

IHI E&C
Wins for partnering with Ultimate to test and explore cutting-edge HR technologies. The company is advancing its education programs with UltiPro Learning. As part of the company's commitment to employing the best talent in the market, the firm is now engaging employees with fresh materials, new and expanded curriculums, and content available from anywhere, at any time. IHI E&C is taking advantage of all the capabilities of UltiPro Learning with gamification, social learning, on-the-job training, and built-in reporting features.

American Fidelity Assurance
wins for leveraging the power of data to complement insight. The company enabled the Retention Predictor embedded in UltiPro and is using the data to drive positive change. With recommendations from UltiPro's Leadership Actions, the company is engaging and retaining high-performing individuals. American Fidelity has provided 175 managers's large portion of the company's management with access to predictive analytics. The HR team is changing the mindset of the company's leadership so they rely mutually on intuition and data. Congratulations to American Fidelity Assurance.
Category: Business Impact
This award recognizes a customer that has been able to achieve quantifiable business benefits and strategic gains with UltiPro. Results include cost savings/ROI, improved retention, faster time to hire, smoother acquisitions, and improved decision-making using UltiPro reporting.

The Co-operators
Has used UltiPro as the engine of innovation for transforming the company's HR systems and strategy. With UltiPro, The Co-operators consolidated 10 systems and introduced a Shared Service delivery model. Leadership for the payroll and HR function was centralized, and the company established a service contact center and support channel for payroll processing, system configuration, reporting, and control activities. The Co-operators has saved $330,000 annually each year after going live on UltiPro, and continues to develop efficiencies and process improvements.
Category: People First
This award highlights how a company is using UltiPro to impact its people. People First applicants leveraged UltiPro as a platform for engagement, talent, culture, or an initiative that aligns with Ultimate's people first philosophy.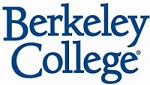 Berkeley College
Wins for its creation and execution of its "hire to inspire" program. With UltiPro as its foundation, the program puts people first, engaging every associate across Berkeley's nine-campus school. Using UltiPro's complete breadth of functionality that spans the employee lifecycle, the college has demonstrated a well-thought-out strategic commitment to creating a great employee experience. The HR/payroll team has been successful in achieving measurable benefits with UltiPro, and in engaging associates and executives, all the way up to the college president.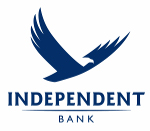 Independent Bank
Wins for deploying a performance management process that achieves key company goals. When Independent Bank launched UltiPro, the company re-evaluated its performance management process and conducted focus groups to align jobs with appropriate competencies. As a result, each position now comes with a tailored performance review, and managers can provide more insightful feedback during the review process. In addition, managers are conducting regular, meaningful meetings with their employees to give continuous, real-time feedback. Engagement has surged, and the company experienced a 10 percent year-over-year decrease in turnover.
Category: HR Excellence
This award showcases how UltiPro is improving the performance of HR and payroll. It recognizes a customer that has transformed their HR operations, achieved significant objectives, overcome obstacles, and generally given HR and payroll a "makeover".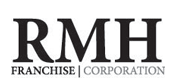 RMH Franchise
The second-largest Applebee's franchisee, uses UltiPro to manage the restaurant industry complexities and support the company's growth through an acquisition business model. RMH's large employee base, combined with the industry's high turnover rates, requires the RMH payroll staff to manage approximately 600 to 800 hires and terminations per payroll. RMH uses UltiPro to ensure a fast, accurate payroll process, and uses UltiPro Payment Services to manage tax compliance, wage attachments, and tax filings in 15 states and hundreds of localities. RMH has been able to save over $400,000 per year in payroll and benefits labor. The company is also proud to have transitioned to an electronic performance review process, a major contributor to postage and paper savings of nearly $100,000 per year.
Category: Best UltiPro Rollout
This award recognizes outstanding achievement in UltiPro deployment and rollout. The winner will have tackled special challenges such as time constraints, a large number of employees, multiple locations/EINs, a complex payroll setup, numerous third-party integrations, or multiple languages. The successful deployment and rollout went above and beyond in areas such as the implementation planning and solutions, the resources devoted to the activation, and the effort that helped the customer launch UltiPro with confidence and uncover additional capabilities.

AmeriPride Services
On January 1, 2016, AmeriPride Services, one of the largest uniform-rental and linen-supply companies in North America, went live on UltiPro and unified its U.S. and Canadian HCM. With a unified cloud solution, AmeriPride was able to adopt a people-centric philosophy toward managing its workforce. UltiPro replaced paper-heavy and cumbersome such activities as recruitment and onboarding with an integrated and automated workflow. People operations have been transformed with UltiPro's role-based access, and the company established kiosk computer stations at every branch to allow non-networked employees to access their information online.
Category: Services Partnership
This award underscores the commitment that Ultimate makes to customers as Partners for Life. It recognizes the customer that leveraged Ultimate's service and worked with Ultimate's dedicated team of experts to achieve success as a new customer, solve a challenging support issue, or support a collaboration that enabled the customer to get the most out of their investment in UltiPro.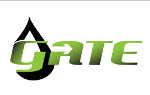 Gate
The Services Partnership winner is Gate, for its work alongside Ultimate's systems consultants to successfully complete a complicated activation of UltiPro in under six months. During activation, Gate acquired another company and decided to roll it into UltiPro. Gate also needed to configure multiple EINs and facilitate an integration with the company's complex accounting solution. Ultimate provided Gate with solutions and support throughout the activation process, and together Gate and Ultimate achieved a timely launch and an extremely favorable outcome.
Category: Transformational HCM Leadership
This award goes to the customer that has used UltiPro's HR technology to transform the business and people impacts. The winner maximizes the utility of UltiPro and sets a standard for using HR technology to deliver a great employee experience.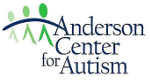 Anderson Center for Autism
The award for Transformational HCM Leadership goes to Anderson Center for Autism. During its time as an UltiPro customer, Anderson Center has more than doubled the size of its staff without increasing the number of employees used to support payroll and administration. In addition, Anderson Center has deployed UltiPro's predictive analytics tools to revolutionize its approach to employee development and retention. Anderson Center reduced its turnover from 30 percent to 17 percent, saving the organization approximately $2.1 million per year. Due to the cost of regulations and training in this industry, the ability to retain key talent is especially valuable for this donor- and taxpayer-supported nonprofit.
Congratulations to all of Ultimate's 2017 Innovation Award winners!