---
Looking Ahead: Top 3 Trends Impacting Employers Today
Discover the main forces affecting organizations today and get tips to tackle them and create the right conditions for your people.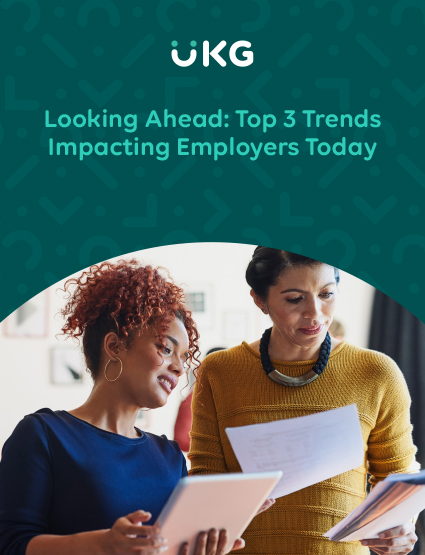 Your organization's success hinges on your employees, and when you create the right environment for them to thrive, you'll find that investment is the best move you can make. But there are forces that affect your ability to create that environment, whether they're socio-economic, geopolitical, or demographic. How you tackle them can make the world of difference, especially where your employees are concerned.

Download the white paper to learn about the three trends:
People before profits: greater commitment to CSR
Life-work synergy: focus on employees' lives
The rebirth of HR
By combining your understanding of the three trends with best-in-class human capital management and workforce management solutions, you'll set the stage for an optimized people experience and better business outcomes.