---
The Role of Psychological Contracts in the Employer-Employee Relationship
Learn about the reciprocal obligation between individuals and organizations.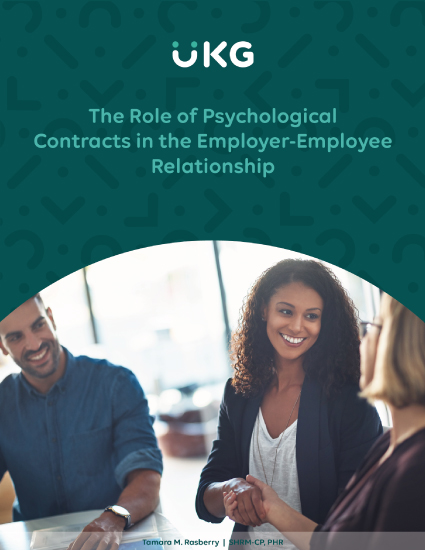 When a candidate agrees to join your organization, you both sign a contract that they will do the job and that you would compensate them for it, providing wages or a salary and benefits. But, there's also an unwritten contract that doesn't require your signatures — it's a psychological contract and it represents the obligations, rights, rewards, etc., that an employee believes they are "owed" by the organization, in return for the employee's work and loyalty. These include support of career and professional growth, leadership that engenders and exhibits trust, and an environment that is physically and psychologically safe, among others.

In this white paper, HR consultant Tamara Rasberry breaks down the four critical components of these psychological contracts:
Trust
Communication
Transparency
Safety
Plus, she explains the role mental health care plays in psychological contracts.