---
Human Resources Whitepaper
Improving Profitability Through Better Human Capital Management
Discover how cloud-based human capital management (HCM) solutions can boost your profits.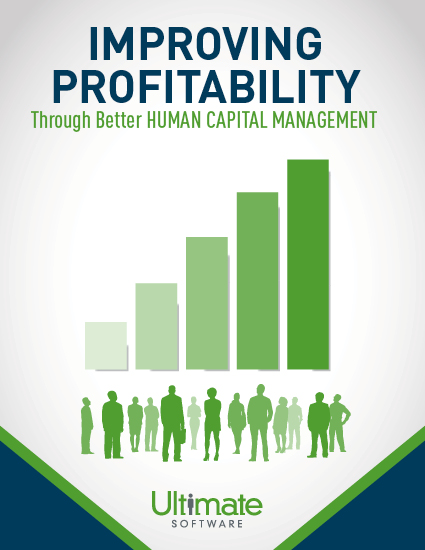 Without stringent best practices for managing human capital, high turnover soaks up costs for training and knowledge transfer, while disengaged employees lead to high turnover rates while draining profits from your bottom line. An easy fix for this is adopting an all-in-one HCM solution. By adopting a solution that allows to you to harness comprehensive HR, payroll, and talent management will allow for reduced waste and more efficient workflows.

Hear from five leading organizations across all industries to see how they have leveraged cloud-based HCM and the results are they are experiencing.