---
Getting HR Investigations Right
Learn best practices for corporate investigations to keep your organization respectful, healthy, and safe.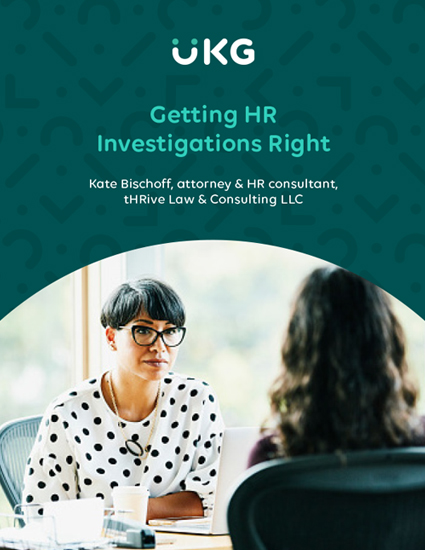 HR investigations are vital to the workplace; they ensure employee health and safety. But if done improperly, they can negatively impact employee engagement and have a ripple effect throughout the company — especially if the investigation results in an undesirable outcome.

Kate Bischoff, employment attorney and HR consultant at tHRive Law & Consulting LLC., partnered with UKG to cover best practices and how to properly conduct corporate investigations. Access your exclusive white paper, which discuss some of the most important aspects of workplace investigations from determining the scope to effectively interviewing the subject of the investigation. Plus, some practical tips are included to help every HR professional be a better investigator.