---
4 Things You Can't Ignore During the COVID-19 Crisis
Grab our quick guide to make sure you're still on track.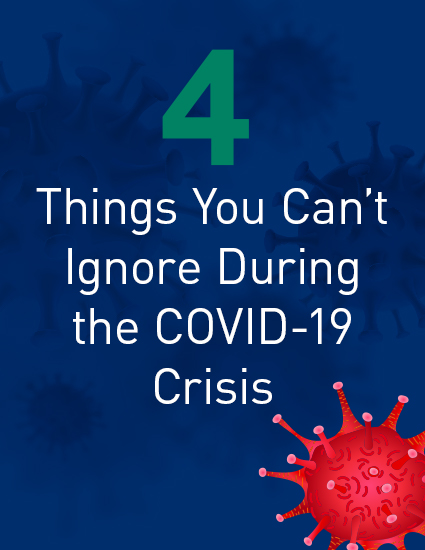 Despite the crisis that has many of us feeling frozen in place, 2020 marches on—and plenty of important events and dates are on the horizon. Safety, security, and well-being are all still rightfully at the top of our minds. But what might be getting lost in the shuffle?

Don't miss out on some of the things that might be in the background right now, but may still need the attention of your organization or employees. From upcoming deadlines to business continuity planning needs, our guide is a checklist that can help ensure nothing slips through the cracks.