Paperless HR and Payroll
Ultimate Software's commitment to sustainability

Did you know that HR is one of the largest corporate consumers of paper? From paychecks and timesheets to recruiting and hiring documents, it's no surprise that one billion trees are leveled for paper production in the United States each year.

Fortunately, HR and payroll professionals can play instrumental roles in shrinking their organization's environmental footprint by decreasing paper processes and waste. In fact, many companies today are realizing the tremendous benefits of going green to not only conserve natural resources, but also to reduce costs, increase efficiencies, and better meet organizational goals. Here are just a few of the real-world business benefits your organization can expect after pursuing a green initiative in HR and payroll:
Lower costs for paper usage, disposal, and storage
Simplified document management
Reduced energy usage and costs
Lower upkeep and maintenance costs
Significantly decreased costs for postage and printing
Enhanced information security




UltiPro® from Ultimate Software transforms traditional HR transactions into lean, efficient, and paperless electronic workflows for payroll, time and attendance, reporting, recruiting, onboarding, benefits enrollment, performance reviews, compensation management, and so much more.

Ultimate Software is firmly committed to sustainability strategies in our own business practices and through our cloud HCM solutions that replace paper processes.
UltiPro Payroll Solution Product Tour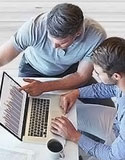 Streamline your organization's payroll process for simplicity, accuracy, and speed. Discover how easy our payroll software can be with this quick tour.
Watch Product Tour