Our Mission
Simply put: people are your company. They control everything - your products, your services, and how you separate yourselves from the competition. Make no mistake...it's your people that matter most to the success of your business.

Winning companies put people first. If you focus on recruiting, cultivating, and retaining good people, you'll see better results. Period.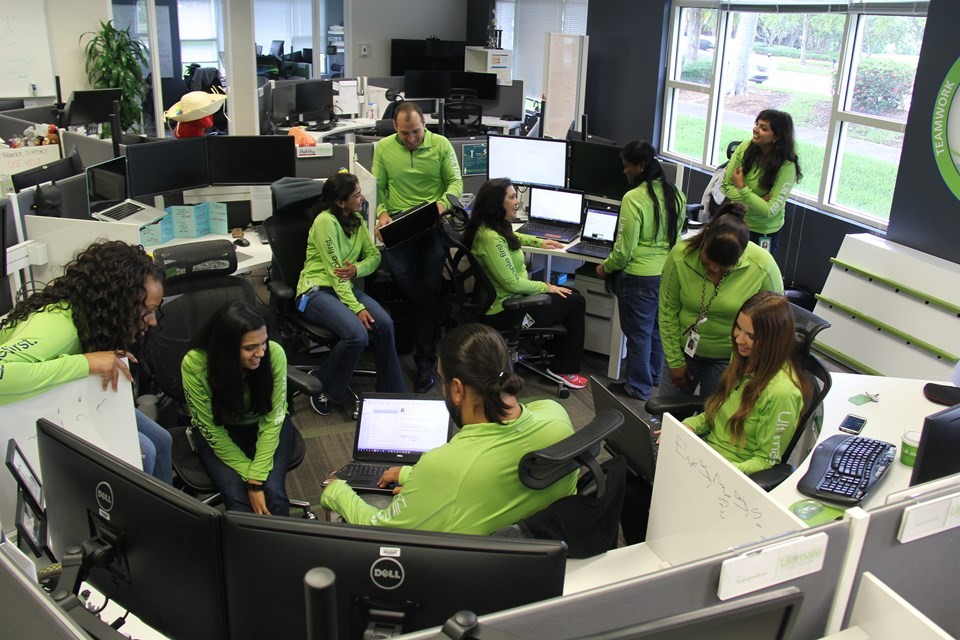 At Ultimate Software, we get this. In fact, we built our company on the profound belief that people are the most important ingredient of any business. People management is all we focus on—and for 29 years, we've refused to do anything else. It's that important.
And we walk the talk. We put our people first-and it shows in everything we do. In how we run our own business. In the fact that we're consistently ranked among the best places to work in America. In our choice to focus exclusively on HR solutions that help you put your people first. And in the fact that we design people solutions for exactly that...people.

When you partner with Ultimate, you get the unified technology and service experience you need to put your people first—from recruitment through retirement. We seamlessly merge people and technology so that the HCM tools you use don't get in the way of the work that you do. We know that no matter how sophisticated our Cloud technology is, it's not the technology that matters—it's the results: how well we improve the personal work experience for you and your people, the power behind your business. With UltiPro, technology becomes invisible and you simply get the tools you need to let your people thrive.

The moment you join our family, you'll get what the People First experience is all about. Ask any employee, customer, or business partner if Ultimate Software really puts people first. We're proud of what we know you will hear.

Ultimate Software. People First.

People management is all we focus on — and for
29 years,
we've refused to do anything else. It's that important