UKG Pro Managed Services
Cloud Solutions for Top Human Resource Functions
By partnering with UKG Pro to outsource your HCM processes, you remain in control of your business while taking advantage of industry experts to handle all of your administrative operations—enabling you to focus on your people and strategic initiatives.
Receive comprehensive, personalized services and support
Rely on Pro's experts as a natural extension of your HR organization
Increase quality and accuracy by leveraging UKG's experience and best practices
Ensure continuous process and operational improvement
Focus on strategic—not tactical—initiatives
Gain enhanced efficiencies and the ability to handle complex operations
Full Range of Human Resource Management
UKG Pro™ Managed Services (formerly UltiPro® Managed Services) provides tailored service solutions to meet your organization's unique needs:
Payroll Managed Services
Garnishment Managed Services
Benefits Managed Services
Application Services
Additional Services
Pro's industry and deep domain experts help customers become best-in-class HR organizations by providing:
HCM thought leadership
Best practice identification and deployment
Change management
Overall business process improvement
Compliance and process documentation via SSAE16 SOC1 certification
Live UKG Pro Web Demo:
HR and Payroll Solutions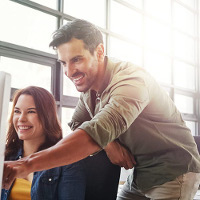 Watch an online demo of UKG Pro, and discover the power of one solution, one provider, one place for all things people. HR, payroll, and talent management software for your workforce management needs.
Register Now