Crescent Hotels & Resorts
Transforms Benefits Enrollment and Benefits Management with UltiPro
Key Benefits
Achieved savings of $30,000 per year from a reduction in labor hours and manual material preparation

Provided leadership with frequent real-time reporting

No interruption of coverage to employees
Overview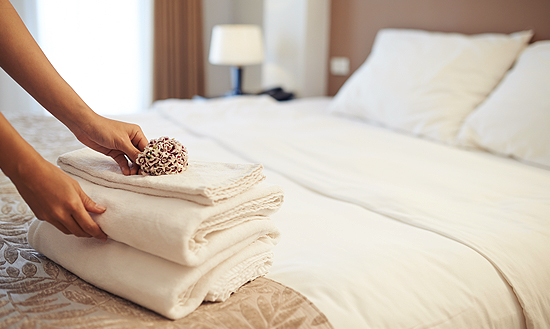 Crescent Hotels & Resorts is one of an exclusive group of independent management companies approved to operate all brands within the Marriott, Hilton, Starwood, Hyatt, Wyndham Worldwide, and InterContinental brand families. Crescent manages approximately 100 hotel locations in the United States across 25 states. The company's workforce has a wide range of educational backgrounds, English fluency, and computer skills.
Move to UltiPro for open enrollment saved $30,000
Challenges
Prior to UltiPro, Crescent's process for managing benefits and employee changes was laborintensive and time consuming. For example, the company's completely manual benefits enrollment process included the printing, preparation, and distribution of benefits guides, enrollment kits, information sessions, and the data entry of benefits. It also required employee reminders, manual collection of forms, updates and corrections because of incomplete or erroneous elections, and executive reporting which had to be compiled for senior leaders using spreadsheets. In addition, HR or operations team members at each location had to devote time and effort to open enrollment tasks as well as employee updates due to life event changes.
Solutions
• Crescent Hotels began deployment of UltiPro Benefits Enrollment in February 2016, with completion required by the start of open enrollment in mid-April. 

• The active enrollment required all eligible employees to make an election, even to decline or keep existing coverage.

Results
• The entire organization used the process, with no interruption of coverage to employees.
• Move to UltiPro for open enrollment will save company about $30,000 per year, with the savings coming from the reduction in labor hours and material preparation required to complete open enrollment manually.