---
Top 10 Ways UltiPro® Paves the Way for Payroll
Running payroll is possibly the most important function of any business, affecting every employee in your organization. Discover 10 ways UltiPro Payroll is paving the way for transforming your organization.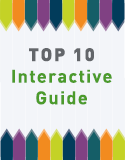 The UltiPro Payroll experience is more than just convenient: it can transform your business into a more productive and efficient company.
Ultimate Software's UltiPro delivers payroll software that's designed to help shape the way your people are compensated, offering the flexibility and control to run payroll how you want, and in a way that suits the unique needs of your organization.
Meet the demands of your workforce with powerful, secure payroll processing that is flexible and scalable
Leverage out-of-the-box compliance features that are continuously updated
Simplify reporting with helpful tools and information