---
Top Trending HR Topics of 2019
Catch up on the human capital management (HCM) topics you might have missed in 2019.
Human resources had their hands full this past year with compliance changes, from LGBTQ cases making their way to the Supreme Court, new privacy laws, and more states continuing to decriminalize marijuana. With everything that happened it's easy to have skipped an important trend. Ultimate Software has compiled the top whitepapers of 2019 for your one-stop-shop for everything you might have missed.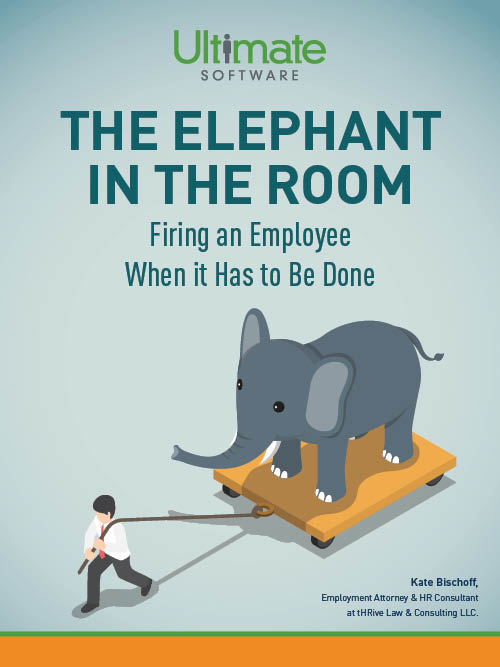 The Elephant in the Room:
Firing an Employee When It Needs to be Done
Kate Bischoff draws from her years of employment law experience to provide a comprehensive plan for letting an employee go while maintaining your professionalism in the process.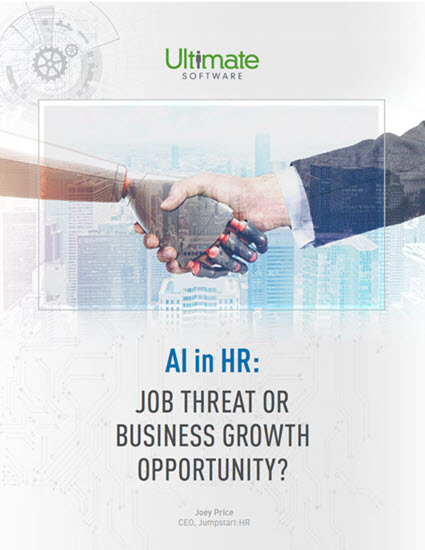 AI in HR: Job Threat or Business Opportunity?
The traditional HR model is in need of a shake-up. Enter artificial intelligence (AI). Emerging technologies are likely transform and improve the workforce, rather than replace it. In this guide, Joey Price walks us through the upcoming revolution driven by AI, cognitive computing, and related tech, and his predictions on the future of HR.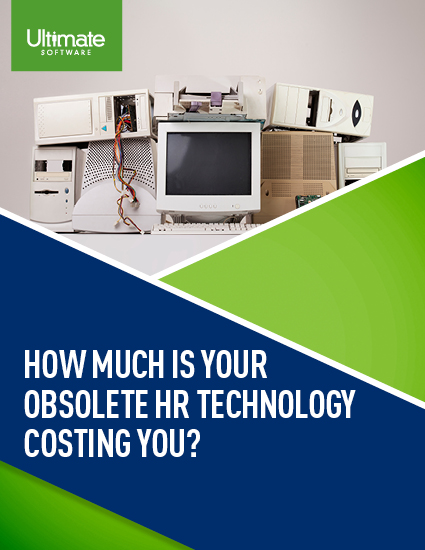 How Much is Your Obsolete Technology Costing You?
Poor technology leads to lost productivity across all areas of the organization. So, what happens to your bottom line when technology lets you down? Find out in the guide, and discover some simple steps you can take to improve engagement and reduce administrative overhead.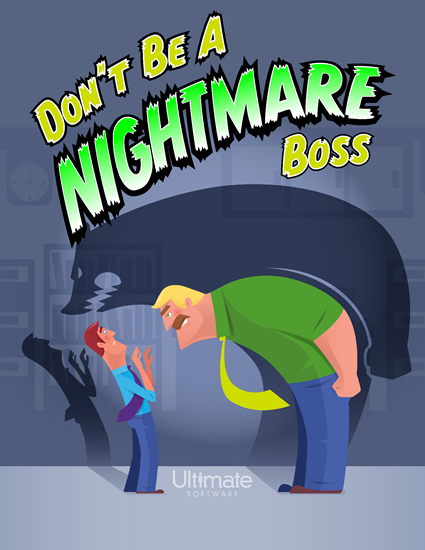 Don't Be a Nightmare Boss
We've broken down four types of "nightmare bosses." These leadership styles can tank employer rankings and damage your overall corporate culture. Get real-world examples (and one fictional one) of these managers who went too far, and how you can avoid following in their path.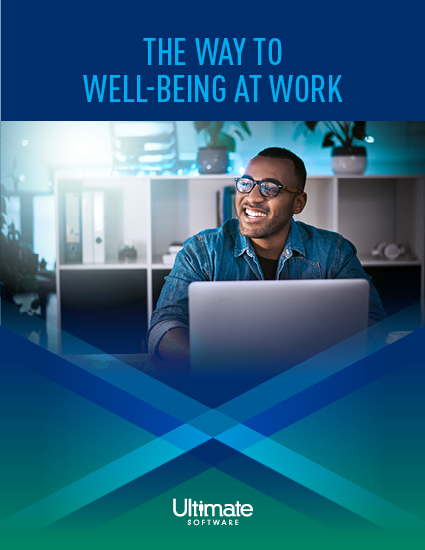 The Way to Well-Being at Work
Gone are the days of "cubicle farms." Instead, it's all about open workspace and standing desks. But is there more to consider when it comes to workplace well-being? Learn what going into promoting overall wellness in the workplace, and steps your organization can take.