The Ultimate Ecosystem
- Customers choose Ultimate for our sophisticated people management technology delivered in the cloud. We look to extend the value of our customer relationships in partnership with like-minded service providers that help us put people, not software, at the center of our solutions.
Partner Spotlight
OutMatch
OutMatch delivers actionable workforce analytics that predict employee performance, so you can hire the right people—the absolute best match for your jobs—and develop them into stellar employees who drive improved customer satisfaction and increased revenue.
Learn more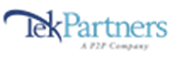 TekPartners provides Technology Solutions to clients through three primary engagement models of Professional Staffing, Managed Services, and Project Solutions. TekPartners was founded in 2002 and currently has 1,600+ active consultants on assignment; recognized as one of the fastest growing Professional Staffing Firms in the United States by Staffing Industry Analysts ® for the past 8 years. Official Partners for Microsoft, Tableau, and Snowflake.
Partner since 2017