The Ultimate Ecosystem
- Customers choose Ultimate for our sophisticated people management technology delivered in the cloud. We look to extend the value of our customer relationships in partnership with like-minded service providers that help us put people, not software, at the center of our solutions.
Partner Spotlight
OutMatch
OutMatch delivers actionable workforce analytics that predict employee performance, so you can hire the right people—the absolute best match for your jobs—and develop them into stellar employees who drive improved customer satisfaction and increased revenue.
Learn more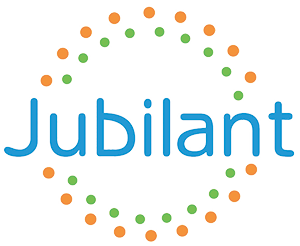 Jubilant provides vision and support for today and tomorrow. We bring teams together behind common goals within the framework of a deliberate plan to ensure success when evaluating or implementing software. As an Ultimate Software Solution Delivery partner, our service delivery model enhances the UltiPro activation plan, leveraging software as the catalyst for positive, impactful change. Working lock step with Ultimate, our teams know how to work together to ensure you succeed with our expertise in project management, operations, implementation and optimization, change management. Combined with our HR practitioner experience and commitment to project success, the result is a software solution that strengthens and promotes your company's long-term growth and success.
Partner since 2016