The Ultimate Ecosystem
- Customers choose Ultimate for our sophisticated people management technology delivered in the cloud. We look to extend the value of our customer relationships in partnership with like-minded service providers that help us put people, not software, at the center of our solutions.
Partner Spotlight
OutMatch
OutMatch delivers actionable workforce analytics that predict employee performance, so you can hire the right people—the absolute best match for your jobs—and develop them into stellar employees who drive improved customer satisfaction and increased revenue.
Learn more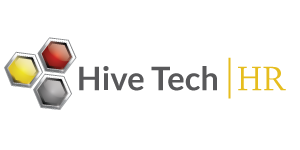 As a dynamic partner of Ultimate Software, Hive Tech HR helps you get things done. Period. We differentiate by helping you make strategic decisions...and then execute on them. From a strategic standpoint, we can help with your product/project roadmap, change management, and HCM strategy. Then we can be hands-on in Open Enrollment setup and configuration, dashboard and Business Intelligence reporting, the recruiting module, variance research, GL testing, back office benefit/deduction upload templates, the PTO module and basically everything in between. Most of all we like to be fun to work with and to get to know you as both a client and a human being. Let us maximize your value and keep your system buzzing with productivity and exceptional performance. Our UltiPro Certified consultants have played key roles not only in Implementation, Post-Go live, and customization but also in integrations and Reporting. Contact us today to help you take your system to the speed of Hive.
Partner since 2017