The Ultimate Ecosystem
- Customers choose Ultimate for our sophisticated people management technology delivered in the cloud. We look to extend the value of our customer relationships in partnership with like-minded service providers that help us put people, not software, at the center of our solutions.
Partner Spotlight
OutMatch
OutMatch delivers actionable workforce analytics that predict employee performance, so you can hire the right people—the absolute best match for your jobs—and develop them into stellar employees who drive improved customer satisfaction and increased revenue.
Learn more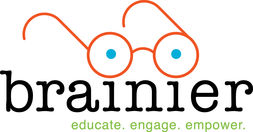 Introducing Brainier, a New Name for a New Kind of Company
We're proud to announce that TTNLearning, creator of the award winning elan LMS, is now Brainier, a new name for a new kind of learning and development company. Helping your business achieve breakthrough results through better enterprise e-learning solutions that educate, engage, and empower your employees.
Educate – Trailblazing with flexible, individualized and always-accessible learning experiences.
Engage – Making meaningful connections even faster thanks to our responsive and local development team.
Empower – Helping your employees be stronger, more capable, and achieve better results.
At Brainier we're dedicated to helping you discover a smarter approach to learning. From our innovative products that consistently win leading industry awards to our best-in-class customer service with 98% success rate on the very first call.
Brainier is part of BI Worldwide, a leader in better employee engagement and performance.
Partner since 2013