Legal Terms
Conditions for the Use of Ultimate Software's Internet Site
This site is owned and operated by The Ultimate Software Group, Inc. ("Ultimate Software"). By using this site (ultimatesoftware.com), ultimateperception.com, and related sub-domains ("Site"), you signify your assent to these Terms of Use ("Terms") and that you intend to be legally bound by them. If you do not agree to these Terms of Use, you may not continue use of this Site or related Sites. These Terms form a binding agreement between the user and Ultimate Software.

All materials on this Site are the property of Ultimate Software, unless otherwise specified. All rights not expressly granted to the Site or content are reserved. No material from these pages may be copied, reproduced, republished, uploaded, posted, transmitted, or distributed in any way, except that you may download one copy of the materials on any single computer for your personal, non-commercial home use only, provided you keep intact all copyright and other proprietary notices. Modification of the materials or use of the materials for any other purpose is a violation of U.S., Canadian and international copyright laws and other proprietary rights. For purposes of these Terms, the use of any such material on any other website or networked computer environment is prohibited.
Terms Applicable to Specific Site Content
Some areas or content on this Site might have additional requirements and rules that apply to your use of the Site. If these Terms are inconsistent or conflict, the specific area or content's rules have precedence.
Electronic Communication
By visiting this Site and sending electronic messages to Ultimate Software, you are participating in electronic communication and consent to receive communications from Ultimate Software. You agree that any electronic communication Ultimate Software sends to you satisfies legal requirements that such communications be in writing.
Disclaimer
POSTINGS ARE MADE AT SUCH TIMES AS DETERMINED BY ULTIMATE SOFTWARE IN ITS DISCRETION. READERS SHOULD NOT ASSUME THAT THE INFORMATION CONTAINED ON THIS SITE HAS BEEN UPDATED OR OTHERWISE CONTAINS CURRENT INFORMATION. ULTIMATE SOFTWARE DOES NOT REVIEW PAST POSTINGS TO DETERMINE WHETHER THEY REMAIN ACCURATE, AND INFORMATION CONTAINED IN SUCH POSTINGS MAY HAVE BEEN SUPERSEDED.

ULTIMATE SOFTWARE AND/OR ITS RESPECTIVE SUPPLIERS MAKE NO REPRESENTATIONS ABOUT THE SUITABILITY, RELIABILITY, AVAILABILITY, TIMELINESS AND ACCURACY OF THE INFORMATION, SOFTWARE, PRODUCTS, SERVICES AND RELATED GRAPHICS CONTAINED ON THIS SITE FOR ANY PURPOSE. ALL SUCH INFORMATION, SOFTWARE, PRODUCTS, SERVICES AND RELATED GRAPHICS ARE PROVIDED "AS IS" AND "AS AVAILABLE" WITHOUT WARRANTY OF ANY KIND. ULTIMATE SOFTWARE AND/OR ITS RESPECTIVE SUPPLIERS HEREBY DISCLAIM ALL WARRANTIES AND CONDITIONS WITH REGARD TO THIS INFORMATION, SOFTWARE, PRODUCTS, SERVICES AND RELATED GRAPHICS, INCLUDING ALL IMPLIED WARRANTIES AND CONDITIONS OF MERCHANTABILITY, FITNESS FOR A PARTICULAR PURPOSE, TITLE AND NON-INFRINGEMENT.

IN NO EVENT SHALL ULTIMATE SOFTWARE AND/OR ITS RESPECTIVE SUPPLIERS BE LIABLE FOR ANY SPECIAL, INDIRECT OR CONSEQUENTIAL DAMAGES OR ANY DAMAGES WHATSOEVER RESULTING FROM LOSS OF USE, DATA OR PROFITS, WHETHER IN AN ACTION OF CONTRACT, NEGLIGENCE OR OTHER TORTIOUS ACTION, ARISING OUT OF OR IN CONNECTION WITH THE USE OF THIS SITE OR THE MATERIALS CONTAINED HEREIN.
Links to Other Materials
THE LINKED SITES ARE NOT UNDER THE CONTROL OF ULTIMATE SOFTWARE AND ULTIMATE SOFTWARE IS NOT RESPONSIBLE FOR THE CONTENT OF ANY LINKED SITE OR ANY LINK CONTAINED IN A LINKED SITE. ULTIMATE SOFTWARE RESERVES THE RIGHT TO TERMINATE ANY LINK OR LINKING PROGRAM AT ANY TIME. ULTIMATE SOFTWARE DOES NOT ENDORSE COMPANIES OR PRODUCTS TO WHICH IT LINKS. IF YOU DECIDE TO ACCESS ANY OF THE THIRD-PARTY SITES LINKED TO THE SITE, YOU DO SO ENTIRELY AT YOUR OWN RISK.
Trademarks
The following are trademarks of Ultimate Software:
UltiPro®
UltiPro Perception®
Xander®
TouchBase®
Ultimate Software™
UKG™
Our Purpose is People™
CLICK. GIVE. CHANGE THE WORLD™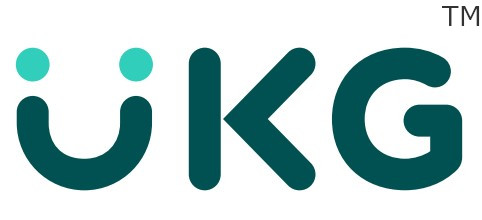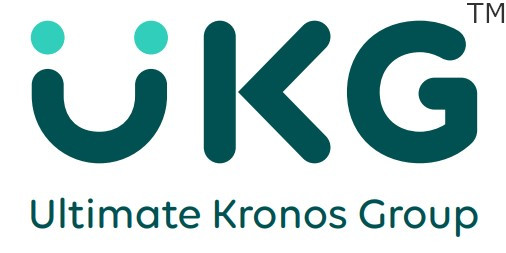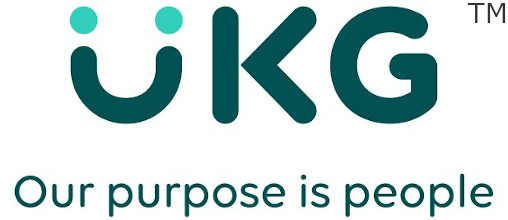 These trademarks must not be used in connection with any services or products that are not owned by Ultimate Software. You may not use Ultimate Software's trademarks in a way that could cause confusion among customers. All other company and product names referenced herein are the trademarks or registered trademarks of their respective holders.
Unlawful or Prohibited Use
By using this Site, you agree to not use the Site for any unlawful purpose, or purpose prohibited by these Terms. You may not use this Site in a way that could impair, damage, overburden, or disable Ultimate Software's network. Probing, scanning, or testing the vulnerability of Ultimate Software's Site is not allowed. Additionally, you may not use hacking, password mining, or other methods to gain access to Ultimate Software's services without authorization. Attempting to obtain information not intentionally made available to you on this Site is prohibited.

If these Terms are violated and Ultimate Software does not take immediate action, this does not mean that it has given up any rights. Ultimate Software may take action at any point in response to a violation.
Feedback
You are under no obligation to provide to us ideas, suggestions, or proposals ("Feedback"). If you do submit Feedback to us, however, then you grant Ultimate Software a worldwide, royalty-free, perpetual, irrevocable, sublicensable, and transferable license to make, use, sell, offer to sell, import, reproduce, publicly display, distribute, modify, and publicly perform actions in response to the Feedback. If Ultimate Software does use your Feedback, Ultimate Software does so without any obligation or compensation to you.
Privacy
Ultimate Software's Privacy Notice applies to the use of this Site for customers, employees, applicants, and website visitors. The Privacy Notice is incorporated into these Terms by reference. Please click here to view the Privacy Notice so that you may have a better understanding of how Ultimate Software uses and protects personal information.
Applicable Laws
This Site is controlled by Ultimate Software from its offices within the United States of America and Canada. Ultimate Software makes no representation that materials in the Site are appropriate or available for use in other locations, and access to them from territories where their content is illegal is prohibited. Those who choose to access this Site from other locations do so on their own initiative and are responsible for compliance with applicable local laws. You may not use or export the materials on this Site in violation of U.S. export laws and regulations. Any claim or lawsuit relating to the materials on this Site shall be governed by the internal substantive laws of the State of Florida. Any claim or lawsuit by or against The Ultimate Software Group, Inc. regarding or relating to this Site or the material contained herein shall have jurisdiction and venue in Broward County, Florida. Any person, corporation, or entity using this Site submits itself to personal jurisdiction in Broward County, Florida for any claims or lawsuits asserted by or against it regarding or related to this Site or the materials contained herein. Ultimate Software has required that these Terms and all documents relating hereto be in English. If a particular provision in these Terms is not enforceable, it will either be edited as little as possible to ensure maximum effect of its original intent or be deemed severable and will not affect any other provision.
Texas Customers – Authorized Delegate Notice:
The Ultimate Software Group, Inc. is an authorized delegate of Kronos SaaShr, Inc., a licensed money transmitter in the State of Texas, with respect to money transmission services that fall within the jurisdiction of the Texas Department of Banking.

If you are located in the State of Texas and have a complaint with regard to money transmission activity performed by The Ultimate Software Group, Inc., please first contact Kronos SaaShr, Inc. customer support using one of the following methods:
Call Kronos customer support at 1-800-394-4357;
Email KPSOPSSupport@KRONOS.COM or
Write to Kronos customer support at: Kronos SaaShr, Inc. 3040 Route 22 West, Suite 200, Branchburg, NJ 00876; Attn: Customer Support - Kronos Payroll Services.
If you still have an unresolved complaint regarding our money transmission activity in the State of Texas, you may also direct your complaint to the attention of: Texas Department of Banking, 2601 North Lamar Boulevard, Austin, TX 78705; +1 (877) 276-5554 (toll-free in the USA). Please visit www.dob.texas.gov for additional information.
The Ultimate Software Group, Inc.
The Ultimate Software Group, Inc. is headquartered in Weston, Florida: Ultimate Software 2000 Ultimate Way Weston, FL 33326 Phone: 1-800-432-1729