Infographics
<< Back to Infographics on Human Capital Management Topics
The Habits of Good vs. Bad Managers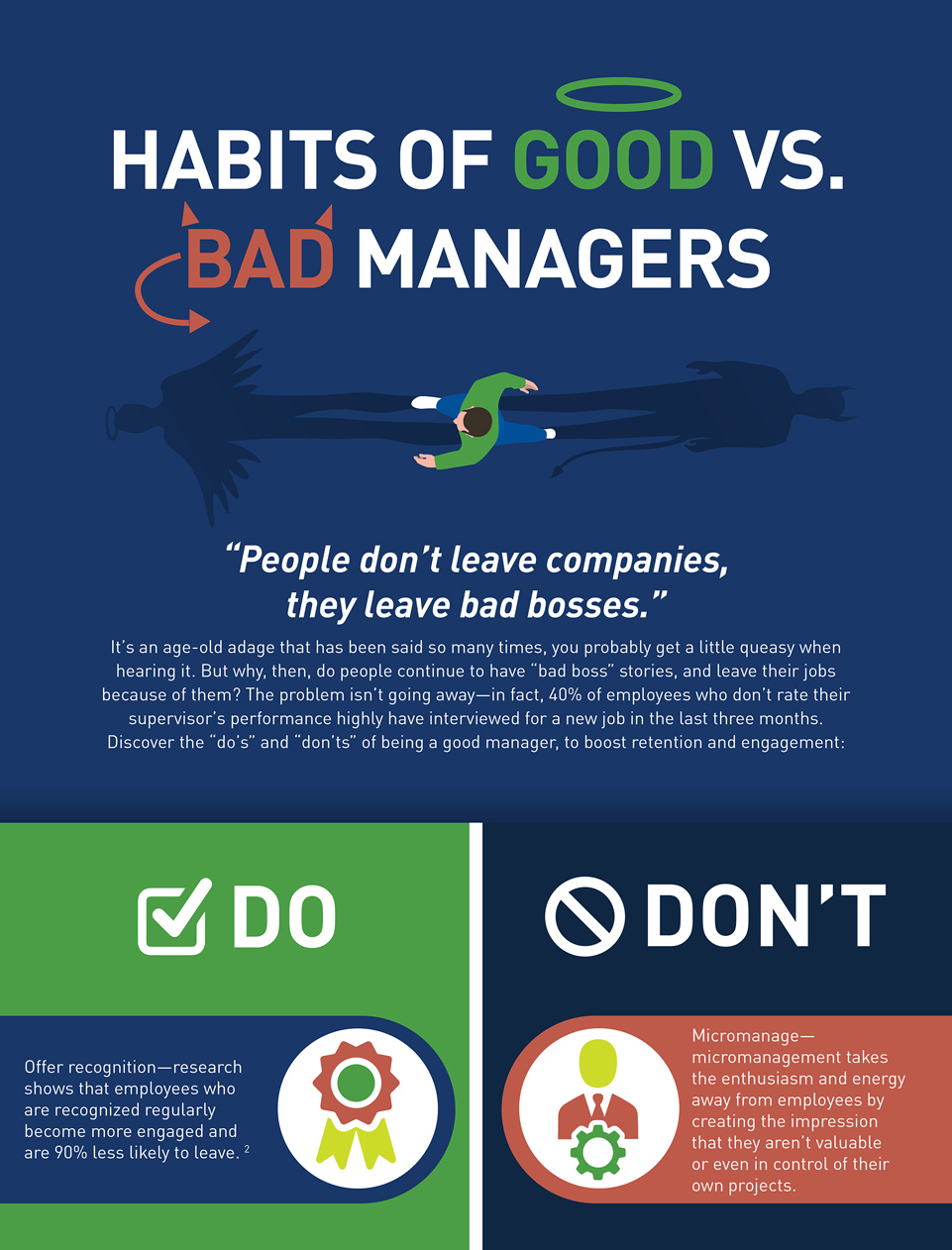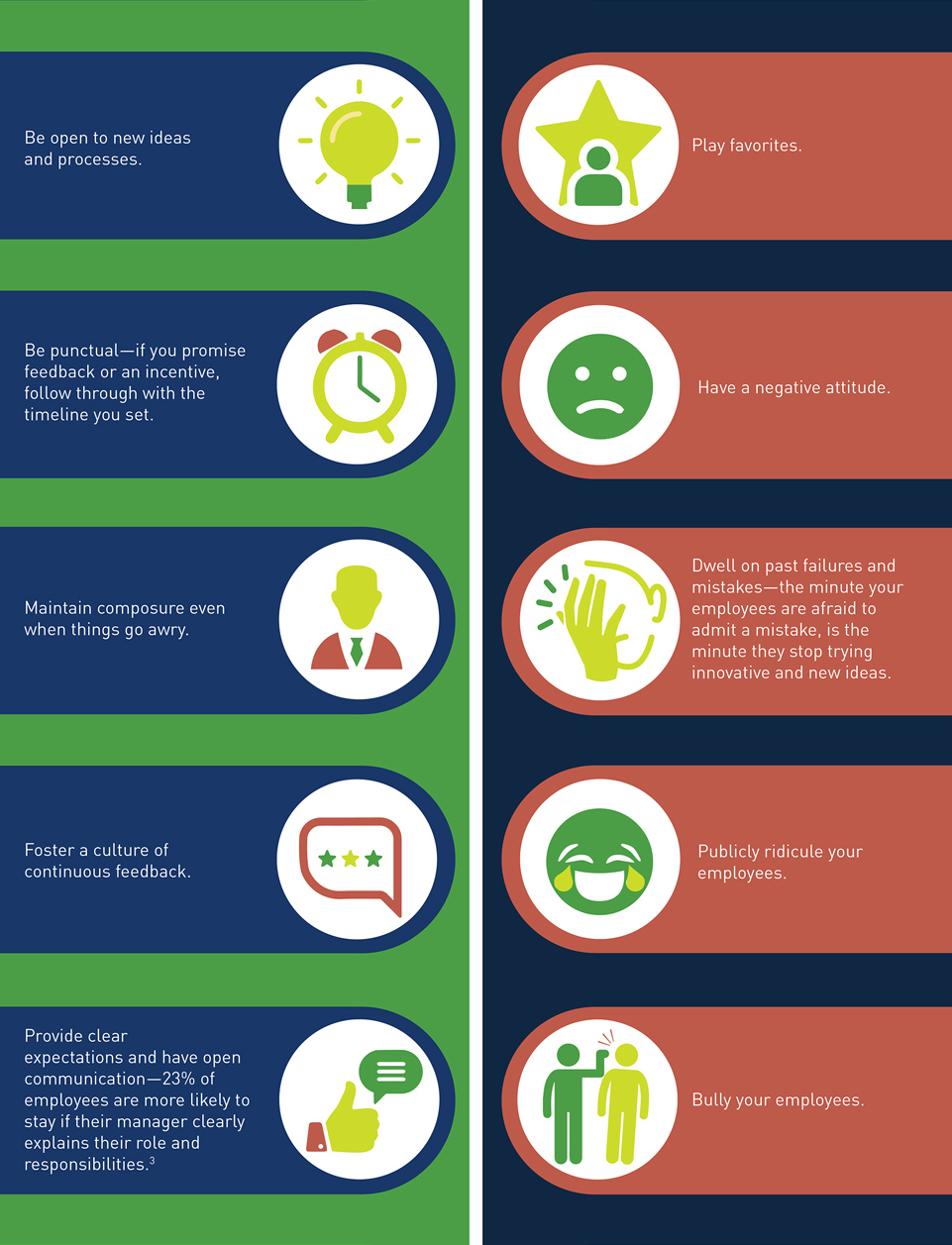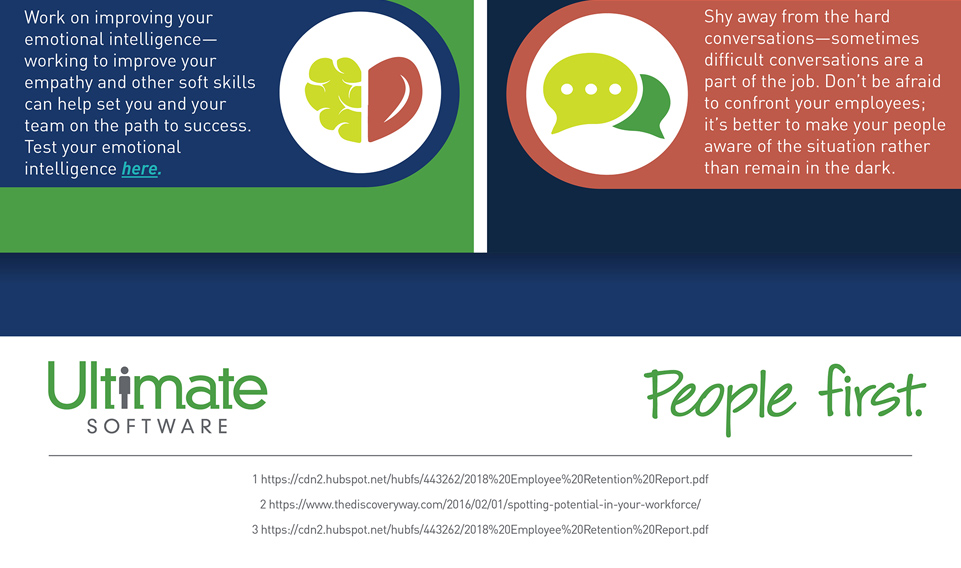 Each manager is different and many think they know the "secret to success." However, good managers do share a few common habits, and nearly every bad manager shares a few as well. Discover the Do's and Don'ts of being a good manager.

Good managers know that with successful leadership they can boost employee engagement and lower turnover rates. In fact, 40% of employees who don't rate their supervisor's performance highly have interviewed for a new job in the last three months.

Characteristics of bad managers include negative attitudes, hampering innovation, playing favorites, and more. While characters of good managers include open communication, continuous feedback, punctuality, and more. Read on to discover the habits of good managers, and for more information on habits of highly successful managers, check out our whitepaper.
Share this Image On Your Site