---
Human Capital Management
for Manufacturing
When it comes to human capital management (HCM) for manufacturing, productivity and efficiency are the prerequisites to success, and innovation separates you from your competitors in the global market. Finding new ways to automate unnecessary manual processes while effectively managing your diverse and geographically dispersed workforce are just some of the challenges you face on a daily basis.
Ultimate Software's customers in the manufacturing industry have proven that UltiPro® is the right tool for the job. By utilizing best-in-class HCM for manufacturing, HR professionals and leaders alike are empowered with the business intelligence tools they need to effortlessly generate reports and analyze key workforce metrics such as turnover trends, overtime by manager, and more. Not to mention the substantive cost savings that are achieved when reducing administrative process overhead.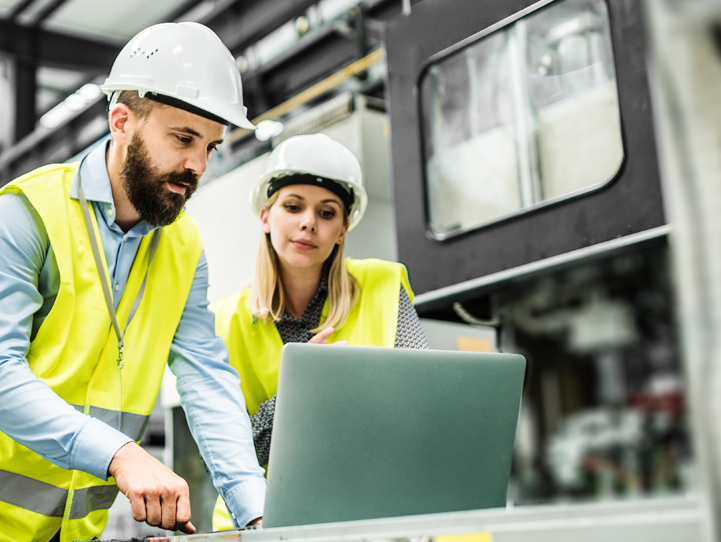 Ultimate Software gives you the tools and support to:
Engage younger workers with a mobile experience while simultaneously extending services to employees that may not have access to desktop computers
Generate reports on key workforce metrics including talent gaps, turnover by state, overtime by manager, companywide manpower costs and compare to factory or line production metrics
Leverage data on key employee competencies and relevant characteristics when evaluating various manufacturing methods such as lean or agile
Centralize data for employees across various locations, subsidiaries, job codes, and benefits plans with support for multiple languages for both your domestic and global workforce

UltiPro allows us to have the best of both worlds—in-house control of our workforce information with the convenience of outsourcing the technical side of the solution."
Mary Odegaard,
Payroll Manager - Culligan
Customer Stories