---
Human Capital Management
for Hospitality and Travel
Hotel chains and management companies alike rely on best-in-class human capital management (HCM) to thrive in an industry marked by seasonal trends, compliance regulations, and complex, variable payroll needs. In a business that never sleeps, choosing comprehensive HCM for hospitality and travel can empower leaders with boosted savings and lower turnover.
Organizations within the hospitality industry are proving day-by-day that UltiPro® delivers substantial benefits when it comes to the management of their unique HCM needs. From robust business intelligence reporting to seamless, accurate data processing the benefits gained by moving to a single source for HR, benefits, and payroll, cloud-based HCM for hospitality and travel are nearly endless.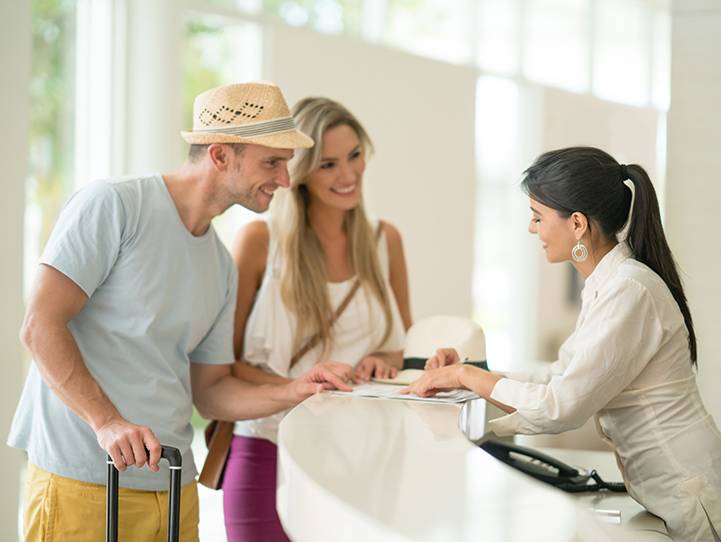 Ultimate Software gives you the tools and support to:
Consolidate multiple systems into a single, unified solution for HR, benefits, and payroll
Seamlessly adjust to business growth without adding any headcount to HR
Engage your multi-generational workforce with a rich, intuitive user experience on desktop and mobile
Eliminate duplicate entries without system-wide data population
Create standard practices across multiple properties to reduce confusion and errors in managing I-9s, W-4s, and policy acknowledgements
Integrate with third-party systems (POS, GL, etc.) for accuracy, efficiency, and reporting

Ultimate's focus on people aligns with our vision of developing our employees personally and professionally to raise engagement, and to boost each individual's contribution to our organization."
Leslie Fisher,
SVP of HR and Training
Customer Stories