---
Human Capital Management
for Healthcare
Despite the mergers and acquisitions, payment reform, and new business models transforming healthcare today, your focus remains caring for your people so they, in turn, can care for your patients. But workforce shortages, constantly-changing regulations, and cost containment pressures make that more and more difficult.
Ultimate Software alleviates these challenges with a comprehensive HCM solution that helps your organization stay compliant with all relevant regulations – and empowers your HR and business managers with the intelligence to make the right recruiting, compensation, staffing, and development decisions to optimize both patient care and margins.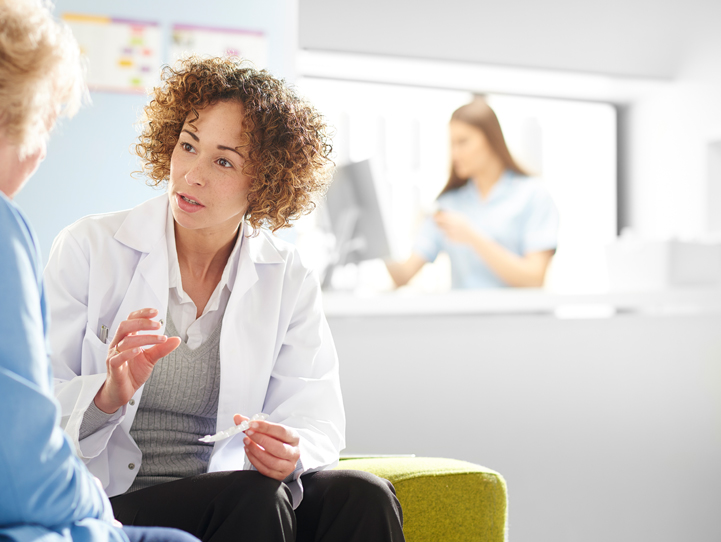 Ultimate Software gives you the tools and support to:
Deliver the best outcomes in the most cost effective manner
Comply with complex payroll, tax and workplace regulations govern a variety of employment relationships
Maintain compliance with the latest reporting, accreditation, and regulatory requirements
Provide personalized onboarding to expedite time-to-productivity
Understand the voice of the employee to build the best employee experience
Predict attrition risks in real time to mobilize your retention efforts quickly and reduce the impact of turnover on patient safety and satisfaction

We consider UltiPro's talent solution golden, because it enables us to make a strategic impact by aligning employee goals and performance with business objectives. Results include better speed, visibility, and accountability. For example, we accelerated our process for performance management by 40%. The time savings have been immense, and we know we can even make more improvements."
Regina Jones, PHR
Director of Compensation and Benefits - AMSURG
Customer Stories