<< Back to HR Heroes
HR HERO:
Debbie Casey, OppenheimerFunds, Inc.
Providing transparency around total compensation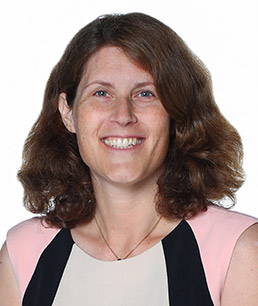 OppenheimerFunds serves the needs of clients that include financial advisors, individual investors, corporations, and endowments.

Prior to UltiPro, pieces of the company's compensation data lived in disparate systems. Managers had no visibility into their employees' current or historical compensation on a day-to-day basis, and as employees moved within the organization, previous compensation data was poorly tracked. To acquire relevant compensation data, a manager would need to submit a request to human resources, and an HR team member would need to compile the information manually.

Pay and performance are closely aligned at OppenheimerFunds, and the company sought an HCM solution that could provide senior leaders, managers, HR professionals, and employees with comprehensive insight into compensation. Compensation at OppenheimerFunds includes offers, base salary, incentive compensation, annual discretionary bonuses, spot bonuses, and long-term awards. This information needed to be accessible through a single, intuitive system, presented in a way that could facilitate informed decision-making, and supported by automated processes.

Since the company went live with UltiPro in 2014, Debbie Casey, VP, head of HR technology, worked to achieve OppenheimerFunds' goal of providing transparency around total compensation. The project required not just skilled system activation and configuration, but also an effective marriage of technology with change management and role expectations.

Casey and her team began their task by providing users with tools that enabled employees to be more self-sufficient—which at the same time reduced the number of Human Resources requests. With managers enjoying a new level of access and transparency, HR was able to elevate its role from tactical data distribution to request consultant. The company also began delivery of monthly variable compensation statements to the company's salesforce using UltiPro's document management capabilities.

As the company transitioned from push distribution of statements to a pull environment with electronic, system-stored statements, HR delivered on the necessary change management. Casey set expectations by distributing a just-in-time communication to all impacted individuals.

As a result of Casey's efforts, OppenheimerFunds has benefitted from substantial business improvements, such as the consistent and quicker delivery of statements, cost savings from the elimination of paper, printing, and labor related to processing hundreds of monthly statements, and manager and employee role-based access to current and historical statements and records.

Congratulations to Debbie Casey for using HR technology to generate greater availability and transparency around compensation!