Back to Human Capital Management Solution Tours
HCM Interactive Tour:
HR Topics Driving Change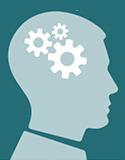 Is your organization prepared to handle the most pressing HR topics driving change?

HR leaders face a multitude of challenges on a daily basis. Ultimate Software's UltiPro® can help improve the work experience for you and your employees, no matter the issue at hand. UltiPro enables you to:


Focus on the employee experience to boost engagement
Drive effective leadership behaviors
Stay ahead of compliance requirements and regulations



Find out how with this interactive tour of UltiPro. Start enjoying the real business benefits of putting your people first.

Please fill out this brief form to access the interactive experience.