The Rise of Wellness at Work

The focus on wellness at work is increasing over the years. And for good reason too—employers are realizing that if you take care of your employees, they will take care of you. Investing in your employees' well-being leads to increased productivity and motivation as well as a healthier and happier workforce overall. So why wouldn't you promote health and well-being at work?

Two major factors that impact a person's well-being is their environment and finances. But there's more to it than that. So, what exactly makes up a person's well-being? Well-being is a combination of state of mind:
cognitive
emotional
and social;
and state of body:
fitness
nutrition
and how frequently they rest.
Read on to see why you should care about your employees' well-being and what your organization can do to help.
How Stress at Work Impacts the Workforce
While a little stress here and there can be a good thing, constant stress on the job is not a sustainable lifestyle. Unfortunately, stress, anxiety, and depression are continuing to rise in the workplace. And yes, the impact is noticeable.

Employees who constantly face stress, anxiety, and depression are often overworked and not reaching their full potential. Why is that? In many studies, it's been proven that people who take more breaks and days off, are actually more productive.1 The brain, like any other part of the body, needs to be well-rested and needs time to recover to function at maximum capacity. Whether employees have external or internal stressors, they need time off and breaks throughout the day to work better.

Many employers think having an employee in the office, sitting at a desk is a sign of them working effectively, and that if they aren't completing tasks at all times, then they are inefficient or incompetent. But this attitude is often shortsighted. Fatigued employees tend to create more products with defects and errors, or offer services that are not up to company standards.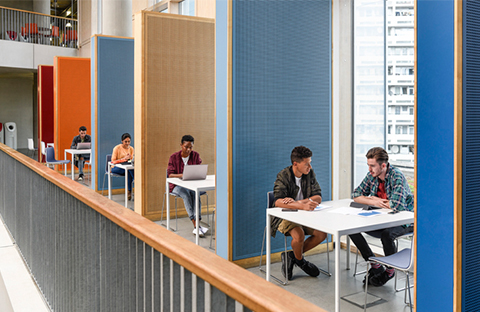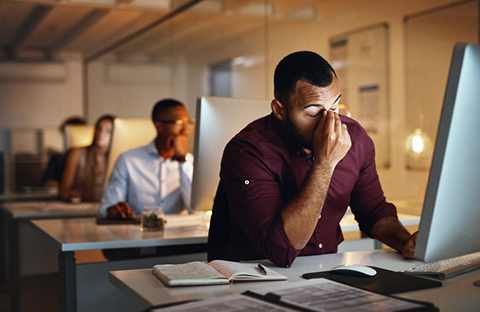 Did you know workplace environments are the fifth leading cause of death in the U.S.? And job stress costs USA employers over $300 billion per year!2 Depriving your people of the time off they need can actually hurt your bottom line. But mental health isn't the only thing that can impact an employee's productivity. Their physical health at work is just as important. However, more than 50% of adults don't meet the minimum daily recommendations for aerobic exercise or physical activity.3 It's not healthy for anyone to be sedentary all day long, and employers who encourage minimal breaks are actually hurting their employees and their performance. Having inactive employees can lead to health complications down the road impacting their performance and productivity, as well as increase their risk of heart disease, diabetes, and more. Encouraging your employees to take walking meetings and to live a healthy lifestyle can be extremely beneficial to your employee's overall health, happiness, and efficiency.
Seasonal Affective Disorder
Your employee's mental health is important, but do you know the variables that can affect it? From societal factors to economic factors, it may seem obvious what is impacting a person's overall well-being. But not every impact may be so apparent. People's environments can play a huge impact on their overall well-being. Companies with long winters or frequent rain storms need to take these weather effects into consideration.

Seasonal Affective Disorder (SAD) is a type of depression that's related to changes in seasons, most frequently beginning in the fall and continuing throughout winter.4 Be on the lookout for changes in employees' behavior during this time, and make your organization aware of the resources and tools they can use to help combat SAD.
Ultimate Software's Approach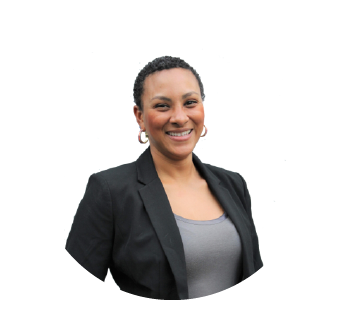 Stacy Cutrono is Ultimate Software's internal Wellness Coach, and her role within the organization is to listen to the needs of the employees to create and promote an overall healthy lifestyle for Ultimate's employees. Before becoming the Wellness Coach, Cutrono, was an assistant professor in the Department of Psychiatry & Behavioral Sciences and an Oncology Exercise Physiologist at the Sylvester Comprehensive Cancer Center. Since coming to Ultimate, the organization has felt her impact at every level. Employees are able to set up time with her to discuss their well-being, whether it's outside stressors, stress on the job, or even deeper mental health issues, Stacy is here to consult and listen to our employees.
"Helping your employees reach their highest wellness potential then helps them reach their highest potential at work,"
Stacy Cutrono, Ph. D., Wellness Coach at Ultimate Software
So, what are some of the wellness initiatives Ultimate Software uses to promote an overall healthy lifestyle?
Programs
Ultimate Software uses a variety of platforms, activities, and therapeutic releases for their employees. To promote overall well-being in the workplace. One of the biggest platforms Ultimate Software uses to help employees is Sprout at Work, also referred to simply as Sprout.

Sprout is a corporate wellness platform that centralizes an organization's health and wellness programs and drives meaningful results.5 Put simply, it's a wellness platform that allows employees to track workouts, what they eat, how often they sleep, and more. When employees hit certain milestones, they can receive a cash reward. Sprout is one of the most widely-adopted platforms among employees, with 58% of all eligible employees enrolled in the program, and 70% of those enrolled are active users and highly engaged with the software.

Ultimate also offers classes during lunch and after work hours, which include Pilates, yoga, hip hop, and CrossFit. All of these classes are offered on-site and are completely free. To promote a healthy lifestyle, Ultimate Software also offers treadmill and bike desks. Ultimate wants their employees to have an outlet to relieve stress even without leaving the office environment.

But Ultimate's programs extend beyond their physical health. Ultimate also offers on-site massages, acupuncture, cupping, and stretching sessions that are available during working hours. Ultimate is aware that a number of employees are parents, who often have out-of-work commitments. Sometimes the only time they can take for themselves is during down-time at work. The number of employees taking advantage of these sessions is increasing, and they are offered at affordable rates to all employees. An online meditation platform, eMindful, is also offered to all employees, enabling employees to take part of mindfulness sessions at all levels. This program also enables remote employees who work far from an office to have an outlet to take advantage of.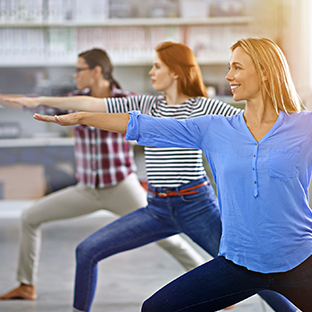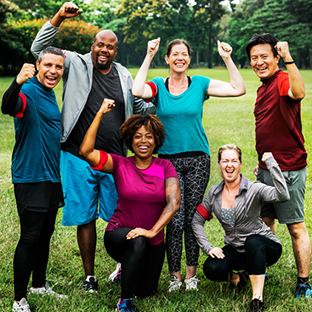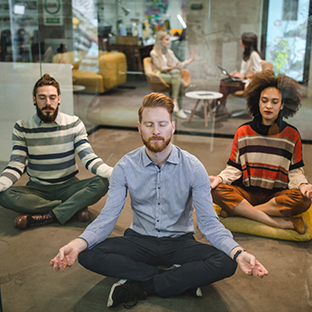 Part of employees' well-being is how they feel and the security they have at work. That's why Ultimate Software also puts an emphasis on their employees' families. The company understands that sometimes life happens, so they make sure employees and their families feel secure by offering:
nursing rooms for mothers just coming back from maternity leave, so nursing won't be a worrisome task while back at work
unlimited paid time off (UPTO)
full health benefits for employees and their families
three IVF treatments covered by insurance
remote employment
pet insurance
Care @ Work - a program that helps employees pay for backup care for either children or dependent adults
45% 401k match
paid leave for:

maternity - 10 weeks
paternity - 4 weeks
adoption - 10 weeks
Ultimate Software also offers different community of interests as a way to offer support among employees. These communities include: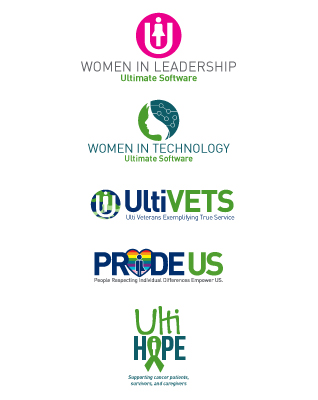 Ultimate Software's Communities
PRIDEUS—an organization whose mission is for all Ultimate employees to feel safe, welcome, and comfortable being themselves while at work

Women in Leadership—whose mission is to help women at Ultimate reach their maximum potential and to support one another

UltiVets—a community for military veterans at Ultimate, their friends and family, and employees with family in the military

UltiHope—whose mission is to bring cancer patients, survivors, and caregivers together to empower each other

Women in Technology—promotes the importance of diversity and inclusion to aid in the success of Ultimate Software while supporting women in technology



In addition to our communities of interest, Ultimate Software also wants to ensure all employees continue to feel safe and welcome at work. That's why U Belong, a diversity, equality, and inclusion initiative, was launched in 2019 to ensure employees are comfortable bringing their whole selves to work.
As discussed above, well-being at work extends beyond just physical health. And Ultimate Software is already thinking ahead.
Looking Toward the Future
"Wellness is more than just your physical health. It includes your social well-being, your environmental well-being, and your emotional and mental well-being."
-Stacy Cutrono,
Wellness Coach at Ultimate Software

Cutrono has been listening to Ultimate Software's employees and plans to continue creating programs crafted around employees' specific needs. This includes a more holistic approach to well-being, with an emphasis on mental health at work, increased awareness and acceptance, financial well-being, as well as strategies to better manage stress. Since 39% of Ultimate's workforce is remote, Cutrono is looking to see how their needs vary from in-office employees, and what can be done to boost their engagement within these wellness programs.
Since Ultimate Software has offices all over the globe, Cutrono is also planning on focusing on different campaigns for each office based on the employees' needs in each region, whether it's an anti-smoking campaign or an anti-stress campaign. Her focus is to not pigeonhole all employees' needs into one box.
Steps Your Organization Can Take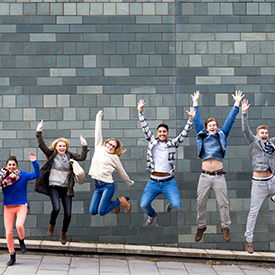 An important thing to remember when designing a wellness program for your organization, is that, as employment lawyer Heather Bussing puts it, "well-being at work is a lot like work-life balance. There's no such thing. It's all life." Your employees may have off-days. Maybe their kid was acting up in the morning, or maybe a relative is sick. It won't always be obvious what is causing an employee severe stress. But supplying the tools your employees need to help de-stress can make a world of a difference.
One of the biggest things that can help your employees alleviate stress is creating an environment where your employees feel comfortable talking to their bosses. Whether a child comes down with a bug or if their car breaks down, your employees shouldn't have to worry about telling their boss about what's going on. Employees who feel comfortable going to their bosses with problems can experience a huge sense of relief that keeps engagement and retention high. One Gallup study showed that employees who strongly agree that they can approach their manager with any type of question are 54% more engaged. When employees strongly disagree that they can approach their manager, only 2% of employees are engaged, while 65% of employees are actively disengaged.6
While every company won't be able to afford cash incentives for joining wellness programs, there are a variety of ways companies can assist their employees. From offering remote employment to partnering with local gyms to offer employee discounts, every small step can be a huge help.
Gone are the days of employees sitting at small cubicles, getting up only once or twice a day. From standing desks and bike desks to walking meetings, employers of choice realize the need to keep their employees moving to increase engagement and maintain high levels of productivity.
Remember, healthy employees lead to a productive workforce and increased engagement, so take the time and money to make an investment in the well-being of your people.
References:
Dying for a Paycheck; How Modern Management Harms Employee Health and Company Performance—and What We Can Do About It by Jeffrey Pfeffer