Mastering Common Retail Challenges for Future Growth
Retailers and wholesale businesses contend with an assortment of unique logistical challenges. Complex overtime and turnover scenarios, management of numerous locations, and integration with a variety of third-party solutions are just some of the issues faced by managers within the retail sphere.
The complexity of these needs has led many leaders in the industry to adopt unified, comprehensive human capital management (HCM) which has provided a wide range of benefits including:
HR and payroll data for employees across the entire organization, centralized in one system of record
Dynamic, seamless scalability for shifting workforce sizes due to seasonal variations
Real-time capturing of employee demographics and trends
Dramatically expedited hiring, rehiring, and termination processes
Streamlined integration with third-party solutions such as timekeeping vendors
Substantive cost savings through reduced administrative overhead
The benefits of best-in-class, cloud-based HCM for the retail market are already being experienced by many industry leaders. Read on to discover illuminating success stories from those who have come to depend on comprehensive people management solutions to guide their strategic growth.
---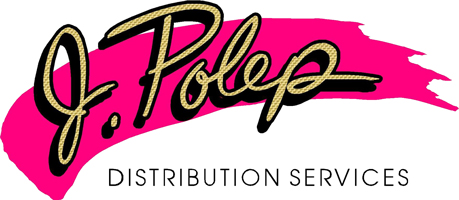 "When I first saw the report dashboard in my office, it was an epiphany—I didn't know an HCM solution could be this intuitive and easy to develop meaningful workforce reporting."
—Kim Counter, Director of HR
J. Polep Distribution Services
Preparing for future expansion with cloud-based HCM
Founded in 1898, J. Polep Distribution Services is ranked among the top 15 convenience store distributors in the U.S. The company provides services to more than 4,000 chains and independent retailers in multiple states.
In recent years, J. Polep had doubled in size, stretching the HR team to the limit. The company needed a comprehensive HCM solution that could deliver relevant, point-in-time reporting and that could efficiently handle HR, time management, recruitment, payroll, performance management, and benefits.
To support and complement the company's rapid expansion, J. Polep selected an all-in-one people management solution because of its end-to-end functionality, cohesive HR reporting tools, and easy-to-use Web portal for employees.
Before upgrading, J. Polep had no time to be proactive or develop strategic reports. "Since we previously used a payroll service bureau, a separate point-of-sale solution for time management, and paper for most HR processes, we spent an excessive amount of time just maintaining these systems and databases," said Kim Counter, Director of HR.
With a single platform for HCM, businesses can generate broader and more valuable reports and analytics that respond to virtually any request. The HR team can securely access and modify information at any time, and these changes are immediately available for reporting. Information is more accurate because data is entered only once.
Their comprehensive solution's ease of use has played a critical role in employee adoption and success of the portal. Company data has become more precise. Because many employees do not work at desks, J. Polep's HR team gave its associates access to kiosks at distribution centers, as well as the ability to log in from home. As they roll out additional features—benefits enrollment, recruitment, time management, and performance management—their data becomes more precise with every step.
"Employees can see and update their personal information, ensuring another level of data validation. Many businesses may be hesitant about self-service because some of their employees may not be Internet-savvy, but our employees are definitely enjoying the advantages of quick, convenient Web access to their information. They now expect the convenience of the cloud for many transactions," says Counter.
---

"Because of our new HCM solution, we now can reassign a part-time person who coordinated some daily HR/payroll tasks to more critical activities. This is essentially like adding a new person to the company without the additional costs."
—Claudine Tudgay, Payroll Director
The Container Store
Making the switch to control costs and empower employees
With locations from coast to coast, The Container Store showcases more than 10,000 innovative products to help customers save space, and ultimately save them time. Since its inception, the company has grown at an average rate of 20% to 25% per year.
With a rapidly expanding employee base, The Container Store understood the importance of maintaining its commitment to staff satisfaction and the unique work environment that it had created.
Limited internal resources for managing and maintaining the existing HR/payroll system put an undue burden on the company's IT, benefits, and payroll departments.
Additionally, with the challenges of supporting geographically dispersed employees, The Container Store found communicating with its staff, updating manuals, managing paperwork, and quickly obtaining relevant benefits reports had become overly time-consuming and complex. They turned to a new HCM solution to overhaul a critical component in achieving employee loyalty: effective payroll and benefits processes. By having real-time, online access to simple benefits and payroll administration, employees can easily update records at home, at work, or on the road and take greater control over their employment information.
With access to a cloud-based web portal and employee self-service, HR teams and management can post forms and documents so The Container Store's workforce can quickly access, view, or print these documents at their convenience.
By having a central location to disseminate information electronically, including paychecks, The Container Store has migrated to a paperless environment. The company's benefits and payroll staff no longer has to spend considerable work hours printing and distributing paychecks, company manuals, and other critical information.
"Because of our new HCM solution, we now can reassign a part-time person who coordinated some daily HR/payroll tasks to more critical activities," said Claudine Tudgay, payroll director for The Container Store. "This is essentially like adding a new person to the company without the additional costs." The Container Store's managers also are making better use of their work hours and establishing more strategic, long-term initiatives.
---

"Previously, we had forms moving among dozens of different locations, bogging everyone down with paper and slowing our time-to-hire. Now we can quickly get applicant details to hiring managers in the field, and when a candidate is selected, the new hire's HR/payroll information automatically moves into the system without data entry."
—Bonnie Downey, Payroll Manager
Holt CAT
Achieving substantial savings and efficiencies with cloud-delivered software
HOLT CAT sells, rents, and services Caterpillar machines, engines, and generator sets in 118 counties in Texas. The company also offers total machine and engine rebuild capabilities, sells used equipment around the world, and fabricates its own line of land-clearing equipment and HOLT Spray King® water tankers.
HOLT CAT had been using an HR/payroll application provided by a payroll service bureau, and after only 18 months of using the system, the equipment dealership found this provider and its reporting tools inadequate. With multiple offices to manage, they needed a comprehensive HCM solution that would allow executives, managers, and HR teams to easily generate HR/payroll-related reports on individual dealerships, specific regions, or the company as a whole. Since going live with a comprehensive cloud-based solution, HOLT CAT has improved reporting, reduced expenses, and improved numerous business processes.
"The previous system didn't perform as we'd hoped, and it was causing us to spend too much time manually compiling information for reports, like those needed for the Occupational Safety and Health Administration (OSHA). We were able to quickly roll out our new solution and then gain control over our information. Now we can pull the reports we need in seconds," said Bonnie Downey, payroll manager.
By using an HCM solution to streamline its business processes for HR and payroll, HOLT CAT is minimizing the cost and effort required to print, handle, mail, and store paper forms and paychecks, as well as alleviating duplicate data entry.
Because employees and managers have instant access to their information, the company has moved to a paperless payroll and improved a range of paper-intensive processes, such as talent acquisition. HOLT CAT selected a cloud-based solution because it relieves the dealership of responsibilities related to system maintenance. The vendor's support team supports the servers, performs backups, and manages upgrades—enabling HR and IT teams to focus on key business requirements. The company doesn't incur expenses related to running an ever-expanding IT department or struggle with playing the role of a systems integrator.
"Our IT staff also has found the software security to be excellent, and they are not only comfortable with them maintaining the hardware and software, they are happy about it. Every move we're making is a step forward," said Downey.
---
Conclusion
For retail and wholesale enterprises, a flexible, scalable and powerful HCM solution is a critical step toward conquering industry challenges. Relying on multiple providers with antiquated HCM processes can slow your business down, while increasing the likelihood that your employee data will become fragmented across multiple data sources and tables. Redundant, manual data entry multiplies the likelihood for costly errors.
Switching to best-in-class HCM can centralize an entire organization's HR and payroll data and provide 24-7 access while simultaneously offering the strategic business intelligence needed to prepare your organization for the future.
About UltiPro®
More than 6,400 organizations have selected UltiPro as their payroll and HR software of choice. Industry leaders have relied on UltiPro to serve their people management needs for over a decade, from hiring and termination to benefits and performance management. Ultimate Software has a proven track record of best-in-class functionality and outstanding customer service for the industry.
Expedite your hiring, rehiring, and termination processes with wizards that make sure these detail-intensive processes are completed properly.
Capture real-time employee information based on a plethora of demographics to stay at the forefront of industry trends.
Easily integrate with your third-party systems for point-of-sale systems, timekeeping, and 401(k) providers.
Manage your global employees' HR/payroll data from anywhere with 24-7 online access.
To learn more, watch a brief overview tour.
Discover some more related content right here:
© 2020 Ultimate Software Group, Inc. All rights reserved. The information contained in this document is proprietary and confidential to The Ultimate Software Group, Inc. No part of this document may be reproduced or transmitted in any form or by any means, electronic or mechanical, including photocopying and recording, for any purpose without the express written permission of The Ultimate Software Group, Inc. No part of this document may be extracted and/or used out of the context of the full published document for any reason. This document is for informational purposes only and is subject to change without notice. Ultimate Software makes no warranties, express or implied, with respect to this document or any statements contained therein and specifically disclaims any warranties including but not limited to those for a particular purpose. This document contains or may contain statements of future direction concerning possible functionality for Ultimate Software's products and technology. Ultimate Software disclaims any express or implied commitment to deliver functionality or software unless or until actual shipment of the functionality or software occurs. UltiPro is a registered trademark of The Ultimate Software Group, Inc. All other trademarks referenced are the property of their respective owners.