What can improved people management offer? Streamlined HCM helps you master master common challenges

From catering to the needs of your customers to ensuring proper management for a huge variety of roles, restaurants rely on effective human capital management (HCM) to get the job done.
The food and beverage trade involves many unique workplace scenarios and can be more complex than the average business. However, almost all organizations—from small, local restaurants to large, national chains—share many of the same challenges.
High turnover rates and complications from seasonal hiring
Complex, variable payroll needs
Maintaining accurate workforce data, even over hundreds of locations
Forecasting unpredictable labor trends and making resource allocation decisions
Time-consuming compliance regulations
Ensuring all employees have proper access to documentation
Managers in the industry understand the need to face these challenges head- on and continue to improve every quarter. With turnover scenarios that can include an entire workforce being replaced twice a year, as well as frequent rehires year-round, HR leaders in the hospitality space are turning to robust comprehensive people management delivered in the cloud for help.
Read on to discover how leading restaurants are streamlining time-consuming HR processes and achieving peak HCM performance.
---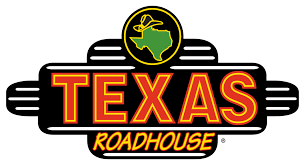 "With comprehensive, cloud-based HCM, we are achieving our goal of $1 million in savings over a five-year period."
—Patrick Sterling, Director of Risk & People Administration
Texas Roadhouse
Efficiency, savings, and rapid ROI with cloud-based delivery
Famous for its hand-cut steaks, fresh-baked bread, and warm, homey atmosphere, Louisville-based Texas Roadhouse, Inc. operates more than 360 steakhouses across 47 states n the USA. In 2009, readers of Consumer Reports magazine voted the restaurant chain "Best Value" in its category.
The first location opened to the public in 1993, and since then the company's workforce has grown to 40,000 employees, many of them seasonal. This extensive, diverse group presented a wide variety of unique needs and challenges. While the business first utilized a large payroll service bureau for people management at all of its locations throughout the country, Texas Roadhouse found this approach lacking in its ability to keep up with rapid expansion. The company wanted more robust control, flexibility and functionality—and eventually decided that comprehensive HCM from one single provider was the right choice for their enterprise.
For almost a decade, Texas Roadhouse has been enjoying dramatically enhanced people management from a single comprehensive solution. The business achieved substantial gains in HR and payroll functionality customized to their needs, and added powerful business intelligence capabilities to their repertoire as well. But the real boon to the steakhouse chain's HCM came when they made the switch from a traditional on-premise model to cloud-based delivery.
"We made the decision to switch to the cloud platform because it makes better sense and delivers more value for our business—especially transparent upgrades as well as reduced IT expenses and responsibilities," said Mark Simpson, senior director of people for Texas Roadhouse.
With people management in the cloud, the company suddenly discovered heightened agility, simplicity, and flexibility in all areas of HR and payroll, while simultaneously saving hundreds of thousands of dollars in costs associated with maintaining on-premise software, performing manual upgrades, support, and training. Version upgrades became efficient, automated and hassle-free.
Best of all, with reduced IT and support expenses and streamlined processes, Texas Roadhouse achieved a rapid, measurable return-on-investment with cloud-based, comprehensive HCM.
"With comprehensive, cloud-based HCM, we are achieving our goal of $1 million in savings over a five-year period," said Patrick Sterling, Texas Roadhouse's director of risk and people administration. "We're very pleased that we are now experiencing full HCM advantages through superior cloud technology."
---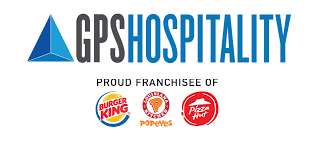 "With more than a decade of HCM administration experience on three other solutions, I found over the past year that an all-in-one's solution usability sets it apart."
—Christy Norris, Director of Payroll & HRIS
GPS Hospitality
Manages acquisition, growth to 10,000 employees with all-in-one solution
GPS Hospitality, an operator of more than 400 Burger King and Popeyes Louisiana Kitchen restaurants, has more than 10,000 active employees who strive to stand out in a competitive industry by maintaining a commitment to being "Service Obsessed."
As a culture-conscious company that believes people are its greatest asset, GPS Hospitality sought HR technology that could deliver a great employee experience. The company selected a comprehensive solution in October 2016, and, two months later, made an acquisition that doubled its size from 200 to 400 restaurants.
"With minimal HR and payroll staff, we were able to absorb about 5,000 new employees into our system and had no trouble hitting our go-live date of April 1, 2017," said Christy Norris, director of payroll and HRIS at GPS Hospitality. "The people and technology behind our solution assisted us in our complex transformation."
"With more than a decade of HCM administration experience on three other solutions, I found over the past year that an all-in-one's solution usability sets it apart," said Norris. "I love how easy it is to configure for our particular needs. For example, a platform-configuration rule for a job change eliminated a substantial manual task when we promoted an assistant manager to general manager. I was also able to build our org levels and set them up by region, district, and division. I can change the names of fields and edit labels to enhance the user experience for both HR and the employee. Most importantly, because we utilize an integrated HCM suite, I only have to make a change in one place and it populates everywhere."
While Norris has enjoyed the tool's ability to effectively manage employee-related transactions, she reports that customer service has been the most valuable aspect of her partnership.
"What I love most about our vendor is that I always have a team I can reach out to," said Norris. "I have a number of employees dedicated to my account—an expert who is continually optimizing my configuration, a relationship manager focused on my strategic goals, and the whole team is in touch with one another. In all my years working with HCM solutions, I have never felt so much support on a product."
---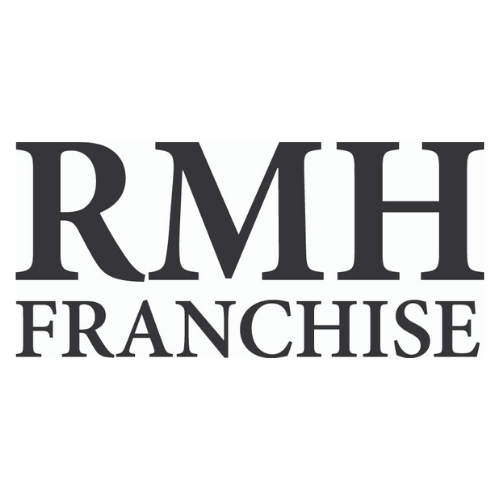 "We don't have to print checks in-house, review their accuracy, and send one by one. It's saving us a tremendous amount of time."
—Justine Belt, Payroll Manager
RMH Franchise Corporation
Streamlined employee acquisition, onboarding, and payroll
RMH Franchise Corporation is the second-largest Applebee's operator in the United States, with over 175 restaurant locations. Its workforce consists of approximately 10,000 employees across 15 states.
Considering the vast amount of employees and separate tax codes involved in paying its employees, RMH struggled with multiple separate HCM solutions and even a multitude of fully manual processes, including thousands of wage garnishments. The high turnover rate of the restaurant industry also required the RMH payroll staff to manage the hiring and termination of about 400 employees per week. With a growth mindset, RMH realized its HCM strategy could not keep up with its needs and sought a comprehensive solution.
After making the switch to a robust, cloud-based HCM platform, RMH saw a night-and-day difference in areas from payroll efficiency to compliance, and experienced major benefits in the management of new acquisitions. According to Justine Belt, payroll manager for RMH, "Our business model is based on growth through acquisition. [The solution] makes acquisitions very easy for us—a simple matter of adding more records, including locations, pay groups, and new states. When we added 33 locations and about 2,000 employees, it enabled us to scale up without adding any headcount to our payroll department."
RMH used cloud-based HCM to eliminate painful, time-consuming processes related to tax reporting and wage attachments. Their new platform was configurable enough to handle compliance needs and tax filings in hundreds of localities, while managing to accurately pay a workforce comprised of hourly employees, tipped employees, salaried employees, and employees who work multiple jobs in the same pay period—some of whom even collect overtime and makeup pay in more than one role. Instead of manually producing a tax package in-house and reviewing it for accuracy at the cost of many hours of internal labor, the complexities were all taken care of by their vendor services. Wage attachments can now be handled all with one click.
The organization was even able to integrate cloud HCM into its point-of-sale solution, creating a seamless process for managing employee data regardless of location with complete accuracy and no manual entry. If an employee switches between locations, the manager updates the employee's record," said Belt. "When the employee arrives at the new location, the integration into our point-of-sale system enables the employee to clock in electronically."
---
Conclusion
Organizations in the hospitality sphere are uniquely poised to take advantage of the tools offered by comprehensive people management. A best-in-class solution can help tackle seasonal turnover and fluctuating staffing requirements while streamlining day-to-day operations. No matter how many locations you have or guests you serve, cloud-based HCM helps your people work smarter.
People management offered in the cloud empowers employees and managers to access their data from anywhere. Streamlined online workflows can make filling vacancies with top talent easier than ever. Dozens of disparate sources of information can be consolidated into one single system-of-record for your entire organization. And automation of archaic tasks can help you reclaim hours lost to administrative processes, reduce paper waste, and attain significant savings over time.
About UltiPro®
More than 6,600 organizations have selected UltiPro as their payroll and HR software of choice. With a proven history of streamlining payroll and human resource processes for the hospitality industry, UltiPro can help companies, whether they are looking to remain compliant or stay on top of their payroll requirements while keeping efficiencies high.
Maintain accurate and centralized employee data even with large, distributed workforces
Analyze groups of metrics together, such as quality scores, financial performance, and turnover
Improve information accuracy and accelerate business intelligence through one easy-to-manage platform
Scale, grow, and seamlessly add properties to your portfolio without adding to HR headcount
© 2020 Ultimate Software Group, Inc. All rights reserved. The information contained in this document is proprietary and confidential to The Ultimate Software Group, Inc. No part of this document may be reproduced or transmitted in any form or by any means, electronic or mechanical, including photocopying and recording, for any purpose without the express written permission of The Ultimate Software Group, Inc. No part of this document may be extracted and/or used out of the context of the full published document for any reason. This document is for informational purposes only and is subject to change without notice. Ultimate Software makes no warranties, express or implied, with respect to this document or any statements contained therein and specifically disclaims any warranties including but not limited to those for a particular purpose. This document contains or may contain statements of future direction concerning possible functionality for Ultimate Software's products and technology. Ultimate Software disclaims any express or implied commitment to deliver functionality or software unless or until actual shipment of the functionality or software occurs. UltiPro is a registered trademark of The Ultimate Software Group, Inc. All other trademarks referenced are the property of their respective owners.