---
HCM Webcast:
Analytics in HR and the Power of Big Data
Fill out the brief form to register for this On-Demand complimentary webcast.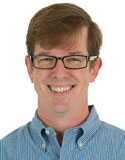 Once used for only sales and marketing functions, sophisticated analytic approaches are increasingly being used by companies to make fact-based decisions about their human capital investments.
HR professionals are looking to advances in big data analysis to understand what impacts whether an employee will stay or leave. This 45 minute webcast focuses on how advanced analytics can be used to identify factors that might cause an employee's departure and help people managers improve talent engagement and retention.
Learn how HR Data can make a big difference in your organization. Don't miss it!
Speaker
Steve VanWieren
Principal Data Scientist for Ultimate Software
Currently, he is spearheading the development of predictive analytics for Ultimate Software's UltiPro solution, including the award-winning UltiPro Retention Predictor™. He also oversees various data functions, including quality, integration, and governance, particularly focused on using data in innovative ways to solve customer problems.