Back to Human Capital Management Whitepapers Library
Global Engagement with UltiPro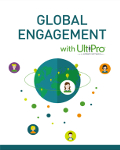 Fill out the brief form to read this complimentary whitepaper.

Connecting your worldwide workforce today—with the
HCM solution of tomorrow.

No matter where your people are located, UltiPro® is giving you and your leadership team consolidated workforce information with greater access to it. With constantly expanding global capabilities, UltiPro is already centralizing HR for employees in more than 60 percent of the world's countries.