---
On-Demand HCM Webcast:
3 Forces Reshaping the Future of Work –
Is your organization prepared?
2017 brought about some dramatic changes to the HCM landscape. New technology, such as artificial intelligence (AI) and machine learning, have permeated the HR bubble in a huge way. Coupled with the evolving needs of the fluid workforce, these changes have landed managers and employees in a phase of transition. How do we get past this so that work works for everyone?
On this webcast, we will answer this question and more to provide you with the tools you need to get managers and employees back in motion. Joined by a guest speaker from Forrester, we'll define the forces that are reshaping the future of work, and what you can do to get your workforce through this chapter of HR's evolution.
People-First AI
Hyper-Personalized Leadership
Breakthrough Diversity, Equity & Inclusion
Join us to learn how you and your organization can prepare for these significant HCM trends.
Speakers
Cecile Alper-Leroux
Vice President, Human Capital Management Innovation
Ultimate Software

Cecile Alper-Leroux is Ultimate's vice president of human capital management innovation. She frequently speaks and writes about people and technology in a work context, always passionate about the extraordinary transformation of the work environment and the vastly more human-centered ways of building meaningful careers. A seasoned economic anthropologist, she helps leaders and HR professionals effectively respond to evolving workplace dynamics, trends, and opportunities.
Guest Speaker: David Johnson
Principal Analyst, Infrastructure and Operations
Forrester Research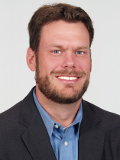 David serves decision-makers responsible for employee experience and workforce productivity. He has one passion and one goal: helping companies create workplaces that engage people and enable them to do their best work. He is an expert in the way technology affects motivation and performance, and shapes their organizations' employee experience. He speaks often about how organizations can use psychological and organizational behavior research to guide their technology strategy and set better priorities.