---
The Way to Well-Being at Work
The importance of wellness at work is on the rise. Discover how your organization can play a role in promoting overall employee health.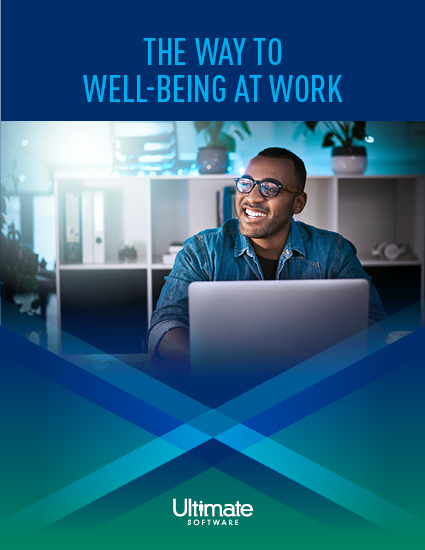 Gone are the days of "cubicle farms." Instead, it's all about open workspace and standing desks. But is there more to consider when it comes to workplace well-being?

In today's workforce, more and more employers are recognizing the importance of their employee's well-being at work. Healthier employees are in turn happier and more productive employees.

Discover the role your organization can play in promoting well-being at work and take a look at how Ultimate Software stands true to their motto of "People First." Read what our very own Wellness Coach, Stacy Cutrono, has to say about wellness programs and the real impact they can have on employee engagement.