HR & Payroll Software for the Food Service Industry
On-Demand Webcast Demo for UltiPro
Fill out the brief form to see how UltiPro delivers for the food service industry.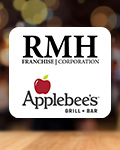 Join us and get a "taste" of UltiPro.

All industries are not created equally. They each face their own unique challenges—especially the food services industry. A higher than average employee turnover rate and complex wage models are only a couple of the obstacles that food service leaders are tasked with overcoming.

This on-demand demo was made just for you to see how UltiPro can help the food service industry. We also have Justine Belt of RMH Franchise Corporation, the second-largest Applebee's franchise in the nation, with us during the demo to speak on her experience with UltiPro.