---
Taking Care of People Around the World:
Your Guide to Delivering Global, End-to-End HCM Experiences
Learn how to foster engagement and unify insight across geographies, with UltiPro®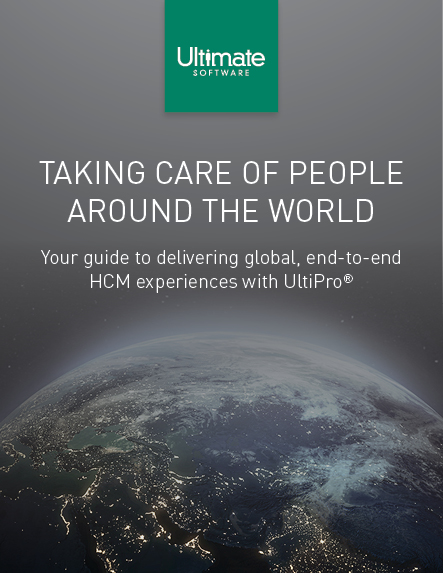 For organizations that are based in North America and have employees overseas, finding the right human capital management (HCM) provider is key to executing on your global vision and finding long-term, sustainable success. It can mean the difference between a disjointed employee experience and one that is consistent with your organizational goals and mission.

To assist leaders in providing more world-class, end-to-end HCM experiences around the globe, this eBook compiles important trends, commonly asked questions, and best practices from successful multinational companies. Learn how to foster engagement, access unprecedented analytics, and provide better experiences across different geographies today, with UltiPro.

Fill out this brief form to download the eBook.