---
On-Demand HCM Webcast:
Surprising Drivers of Employee Experience
New research from The Center for Generational Kinetics
Organizations have gone to great lengths and spent countless dollars to uncover the secrets of employee motivations, but there's been little insight into how these motivations have changed over the years – until now.
Adam Rogers, CTO at Ultimate Software and Jason Dorsey, president and co-founder of The Center for Generational Kinetics, reunite to present the findings of a new national study in this webcast, Surprising Drivers of Employee Experience.
Complete this form and join us to learn these six new motivators of employee satisfaction.
Speakers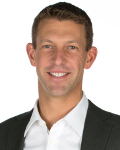 Adam Rogers
Chief Technology Officer, Ultimate Software
Adam Rogers serves as Ultimate Software's chief technology officer, overseeing the company's product strategy, development, and delivery via cloud computing. Adam joined Ultimate more than 20 years ago, and since 2002, he has led the company in its pioneering efforts to deliver HR and payroll solutions via Software-as-a-Service.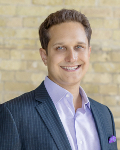 Jason Dorsey
President and Co-Founder, The Center for Generational Kinetics
Jason Dorsey is President and Co-Founder at The Center for Generational Kinetics, the leading generational research and strategy firm. A bestselling author, Jason has appeared on 60 Minutes, The Today Show, and over one hundred more TV shows. You may remember his acclaimed keynote presentation at Connections!