---
HRIS Technology:
Strategic Benefits of Upgrading HR Technology
Comprehensive people management solutions empower HR and payroll teams to accelerate innovation, elevate people management, and deliver results that impact the overall business.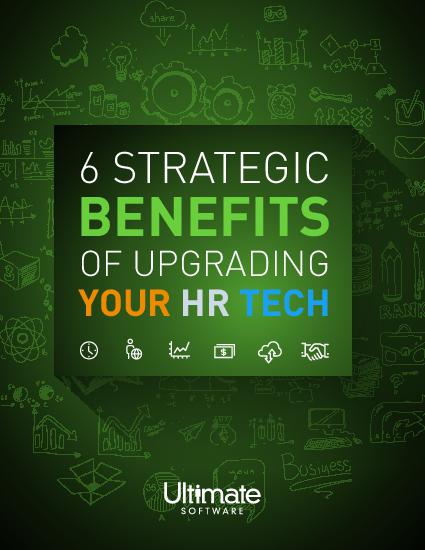 Consistent, strategic HR practices help individuals improve performance and better orient the workforce to support the company's overall vision. Learn how people management tools can:
Align talent management with business strategy
Accelerate global collaboration
Deliver real-time analytics for strategic growth
Industry leaders have already begun to upgrade their HR software and are seeing huge cost savings and better talent retention. Learn why upgrading your HR technology can strengthen your company today and for the future.