On-Demand Webcast:
Social Media and HR Law
What you should know about this growing area of business.
Is your organization following best practices, and the law?

Fill out the brief form to register for this complimentary
on-demand webcast.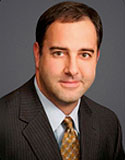 Like it or not, social media is here to stay, and is impacting every aspect of the relationship between employers and their employees. From do-it-yourself background checks during the hiring process, to "friending" your subordinates, to terminating employees who disparage their own company, social media and the laws that govern it are having a dramatic impact in the workplace. In this webinar, you will learn about the top legal social media issues impacting employers, and more importantly, practical advice on what to do about it.

Subjects covered will include:

Tips for hiring—do's and don'ts
Access to employee/applicant passwords
Friending supervisors and subordinates
Free/protected speech under the National Labor Relations Board
Problematic social media policies
Tips for disciplining disruptive employees

Special Guest Speaker
Thomas Deer, Shareholder and Member of the Board,
Ogletree Deakins
Mr. Deer represents management in a variety of employment-related matters, including litigation involving age, race, sex, and disability discrimination claims, covenants not to compete, trade secrets, wage and hour claims, ERISA claims, and other workplace torts. Mr. Deer has been named in the 2009 and 2010 editions of The Best Lawyers in America.

Mr. Deer is a frequent speaker and author. He has been a speaker and moderator at American Bar Association meetings, including twice at the ABA's Annual Meeting. He regularly performs training for clients on all aspects of labor and employment law.