---
HCM Guide:
Secrets to Engaging, Inspiring, and Motivating your People
Five must-know secrets you need to increase employee engagement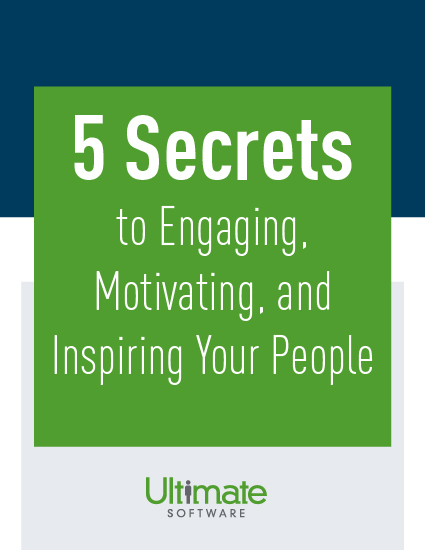 Employee engagement is so much more than job satisfaction. The workplace can stagnate if your people aren't motivated to go above and beyond their basic responsibilities. When engagement is missing, employees have no incentive to improve. And at worst, actively disengaged employees can drag overall morale down throughout the office, negatively impacting productivity and enthusiasm.
Discover five must-know secrets such as:
The difference between engagement and satisfaction
How to spread culture throughout the entire workforce
How to update your performance review process
And more to put your people on the path to true engagement.