---
Compliance Whitepaper:
Readying for the Revised EEO-1 Report
Avoid potential compliance hazards with the EEOC.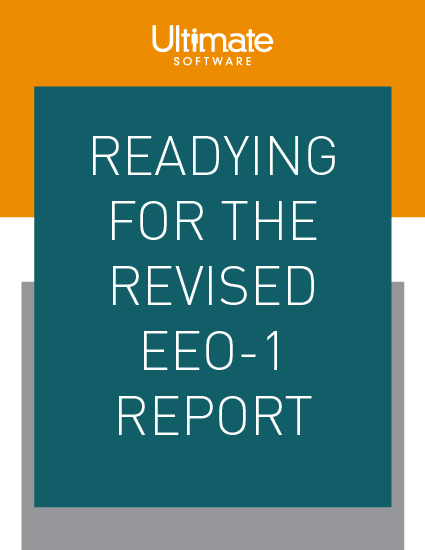 The EEO-1 report is an annual report submitted to the Equal Opportunity Employment Commission (EEOC) to support civil rights enforcement and identify trends regarding the representation of female and minority workers within companies, industries or regions. The EEOC requires submission of the report through the EEO-1 Online Filing System or as an electronically transmitted data file.

The information submitted to the EEOC supports civil rights enforcement and trends regarding female and minority representation in the workplace. Generally, all employers with at least 100 employees are required to file the report. Stay ahead of the curve, and check out our comprehensive guide, to avoid potential compliance hazards.