---
Live UltiPro Webcast Demonstrations
Stressed about Year-End? These webcasts will ease your mind!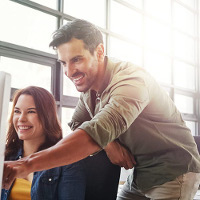 Closing out 2020's payroll and starting a new year can present payroll professionals with anxiety and challenges. Calculating taxes, payroll deductions, and compensation is complex. But the process doesn't have to be an ordeal. Take steps now to get organized and ensure a smooth, error-free year-end. Sign up today for a webcast on either November 5th or 19th at 2 pm ET to get the zen you deserve!

During both of these interactive webcasts, you will learn:
Solutions for difficult year-end challenges
Useful tips to close out 2020
Year-round practices to implement
What's new with payroll taxes
Expert advice to set you up for a successful 2021
Sign up now for the demo on either November 5th or 12th for tips and tricks for a calm year-end.

Too busy to participate in the live demo? Register today for either of these webcasts, and we'll send you a recorded version of the demonstration after it takes place. We look forward to helping simplify your year-end!